This post is also available in:

Italiano (Italian)
Hey, hello and welcome to my blog! My name is Maria Pia, I'm from Italy and I can't wait to tell you something about me and my gluten free journey. In the meantime, make yourself comfortable, take a snack or something to sip on.
I was born on a very morning, in March 1994 and have always been a creative, active and funny little girl. Those who know me describe me as a perfectionist and quite self-confident girl. A strange combination, isn't it?
Back in 2007 I found out that I have celiac disease, a permanent gluten intolerance. Quite a shock, to be honest, but at the same time a great relief. The only thing I needed to do in order to feel better was to take away gluten from my diet and I would have returned to that volcano of ideas that I have always been.
So, what?
To survive a gluten-free diet, there are three ingredients that cannot be missed: variety, color and a touch of imagination.
The transition to the gluten free lifestyle (I hate the word diet, don't you?) Is not always that simple. To get over it, you really need to bring a touch of color to the table. Sometimes it doesn't take much to make even the most common dishes seem inviting and appetizing. To fill the old shortcomings it is nice to experiment in the kitchen, and try to reproduce our favorite dishes in a gluten-free version. What I have discovered over the years, however, is that it is sometimes equally rewarding to get out of your comfort zone and try new flavors and combinations. Thus, I discovered a world of naturally gluten-free grains which, I admit, I was unaware of. Buckwheat, millet, teff, quinoa: the combinations are endless!
---
My recipes
Surfing on my blog, you will discover that I have quite of a sweet tooth (don't tell me you don't like cakes as well), but that in any case I have also reserved a lot of space to gluten-free pizza or bread recipes and first courses in the Mediterranean diet style. I am Italian, after all. You will also find dairy free, vegan or vegetarian options!
How about starting with the most loved recipe ever? My gluten-free shortcrust pastry.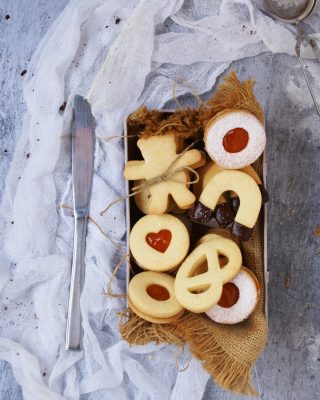 ---
Let's be friends
Icons credit: curlymade