Gluten free savory veggie cake is a very moist and soft savory cake full of veggies and absolutely free from gluten! So nice and tasty!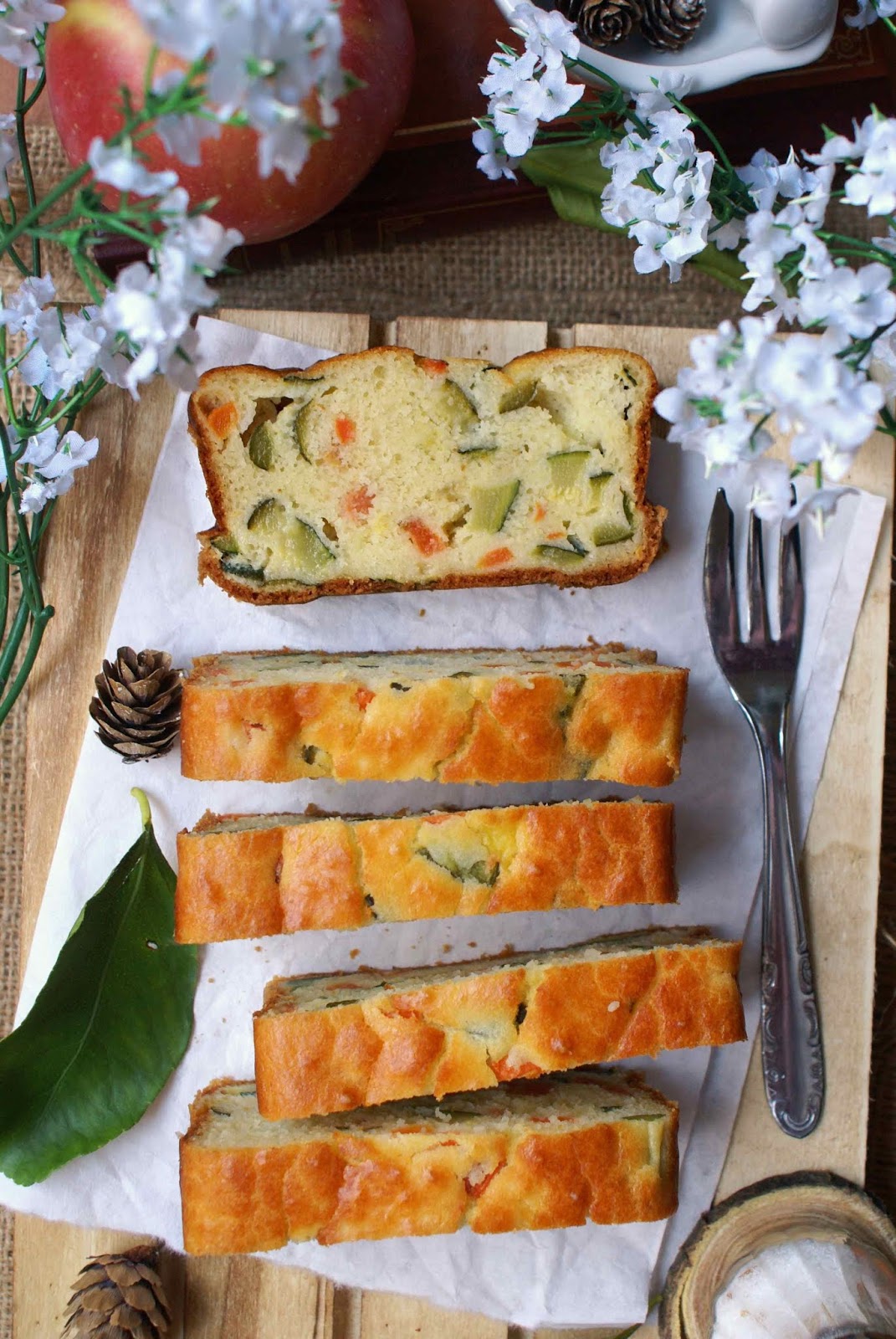 This gluten free savory veggie cake is, among my recipes, probably the most successful when I organize a buffet or a dinner with friends.
Maybe it's because of its softness, for its delicate taste, because it melts in your mouth and the vegetables almost melt together with the delicate texture of the crumb. Not to mention that it is perfect for encouraging children to taste vegetables and explore new flavors!

You can, of course, customize it as you like, replacing carrots and zucchini with your favorite vegetables. Try adding some cheese and salami for an even more delicious and tasty version.
You will need:
3 eggs
180

g dof gluten free all purpose flour

100ml of milk
100

ml ofv egetable oil

A tsp of salt
16g of baking powder

A handful of zucchini

,

onions

,

carrots and peas
First, start with the preparation of the vegetables: sautée the sliced onion in a drizzle of extra virgin olive oil, then add the carrots and zucchini cut into small cubes. Also add the frozen peas and cook until desired consistency: it is preferable for them to remain crisp and dry, so do not add water or oil during cooking, but rather take care to often mix in order to prevent them from sticking. Let it cool completely.
Let's make the dough for our gluten free savory veggie cake

!

Prepare the dough by mixing the three eggs until the mixture is frothy, then pour in the oil and continue to whisk. Add the flour mixed with baking powder and continue to whisk , softening the mixture with milk. Finally, add the salt.


Add the well-drained vegetables with the help of a spatula and, if you like, add some parsley. At this point you can enrich the dough as you like. I like it simple, but if you want you can add grated cheese, cubed mozzarella or the deli meat you prefer. In this case, however, be careful with added salt!

Pour the mixture into a buttered and floured pound cake tin, level the surface with a spatula and bake in a preheated oven at 180 degrees for about 30/35 minutes or until the surface is golden brown. Let it cool completely before slicing and serving your savory cake!