This gluten free soft bundt cake is delicious and cery easy to bake. Serve it with a sprinkle of icing sugar for breakfast or dessert with a nice cuppa.
A soft cake that tastes like happiness. This gluten free soft bundt cake is so soft it melts in your mouth. Yet its dense slices are ideal to soak in a cup of steaming cappuccino to also warm the heart on these cold October mornings.
You will need:
3 eggs
350g of gluten free all purpose flour
150g of sugar
A glass of milk (150ml more or less)
A glass of vegetable oil (150ml more or less)
One tsp of vanilla extract
16g of baking powder
The zest of one lemon
Whisk the eggs with the sugar and the lemon zest for a long time until the mixture is frothy and pale. Pour the oil while continuing to whisk.
Sift the flour and baking powder. Combine some of the dry ingredients in the egg mixture and incorporate it with a spatula, making delicate movements from the bottom upwards. Now add the remaining milk and powders.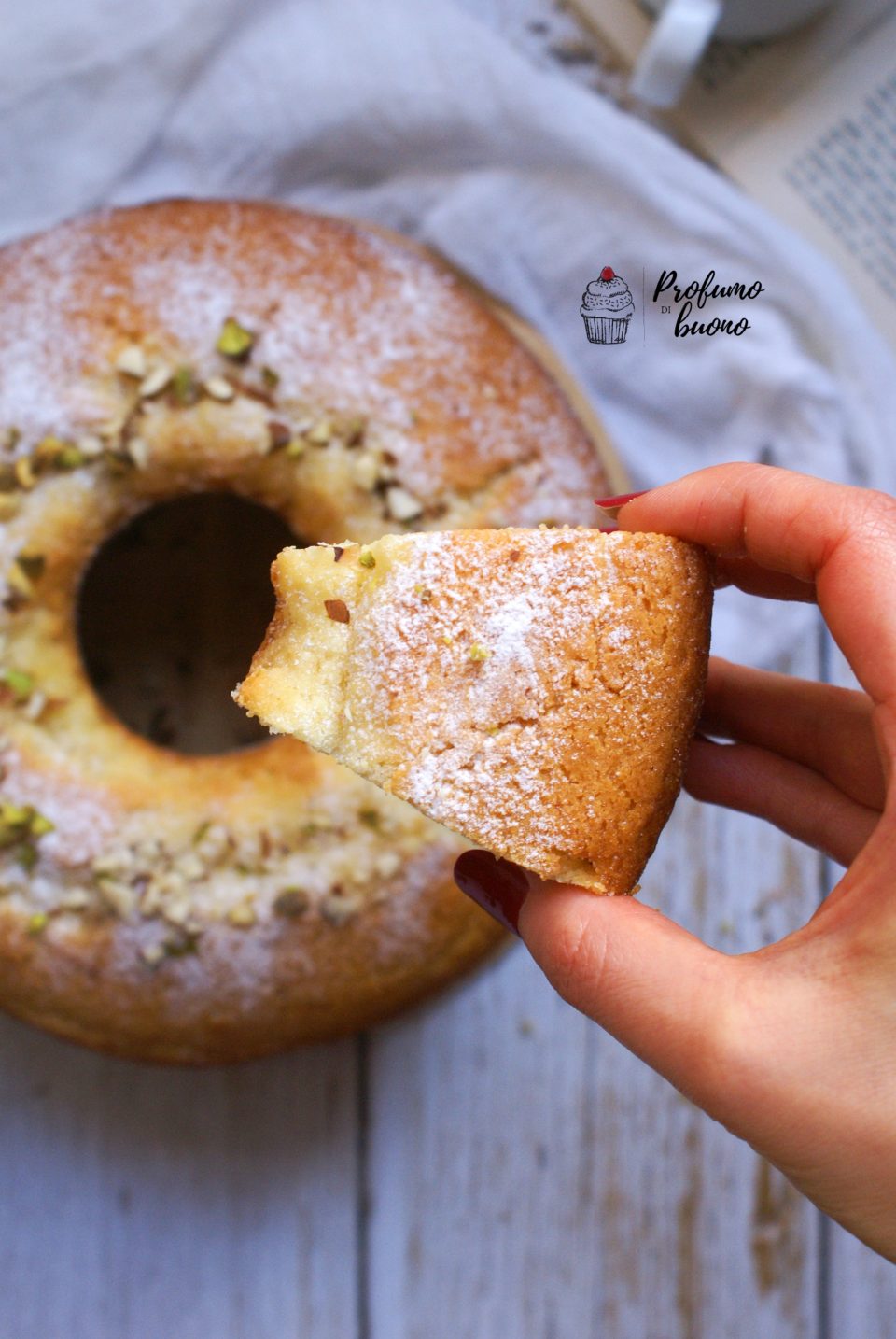 Pour the mixture into a 22cm bundt cake pan and bake in a preheated oven at 170 ° for about 30/35 minutes. Leave the cake in the oven with the door slightly open for a few minutes before removing from the oven. When it is completely cold, remove it from the pan and decorate the surface with a sprinkling of icing sugar and crushed pistachios.