Gluten free milk bundt cake is a soft, delicious and moist bundt cake, perfect for a simple dessert or for a decaden sunday breakfast.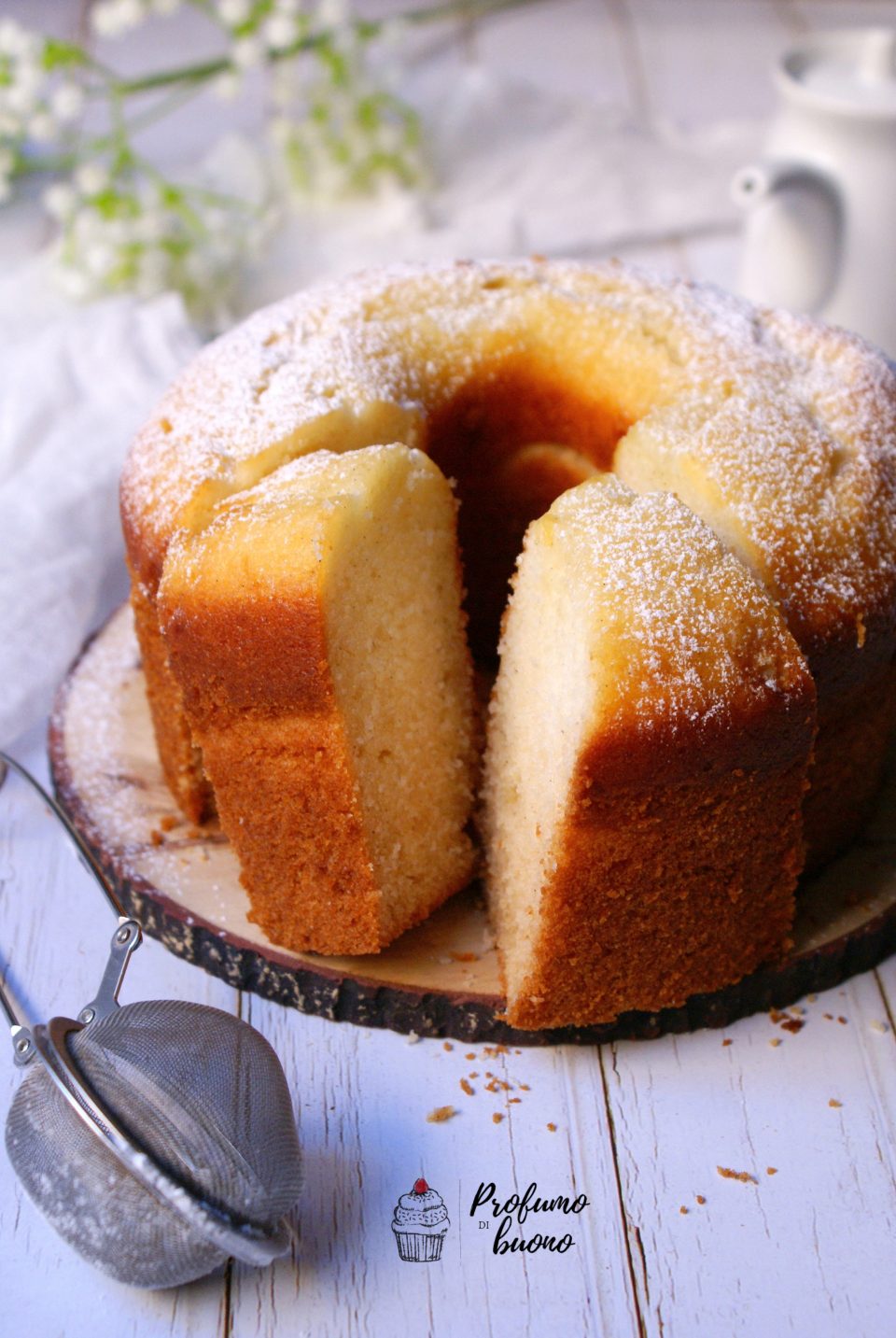 Thanks Vivi in cucina for this incredible recipe: so very simple to bake, and so easy to turn into a gluten free delicious dessert.
This cake is very soft, with a delicate flavor, perfect for breakfast with fresh fruit and a cup of good coffee. Ideal also to share with those who are not celiac: I assure you that its softness will not make you regret gluten!
You will need: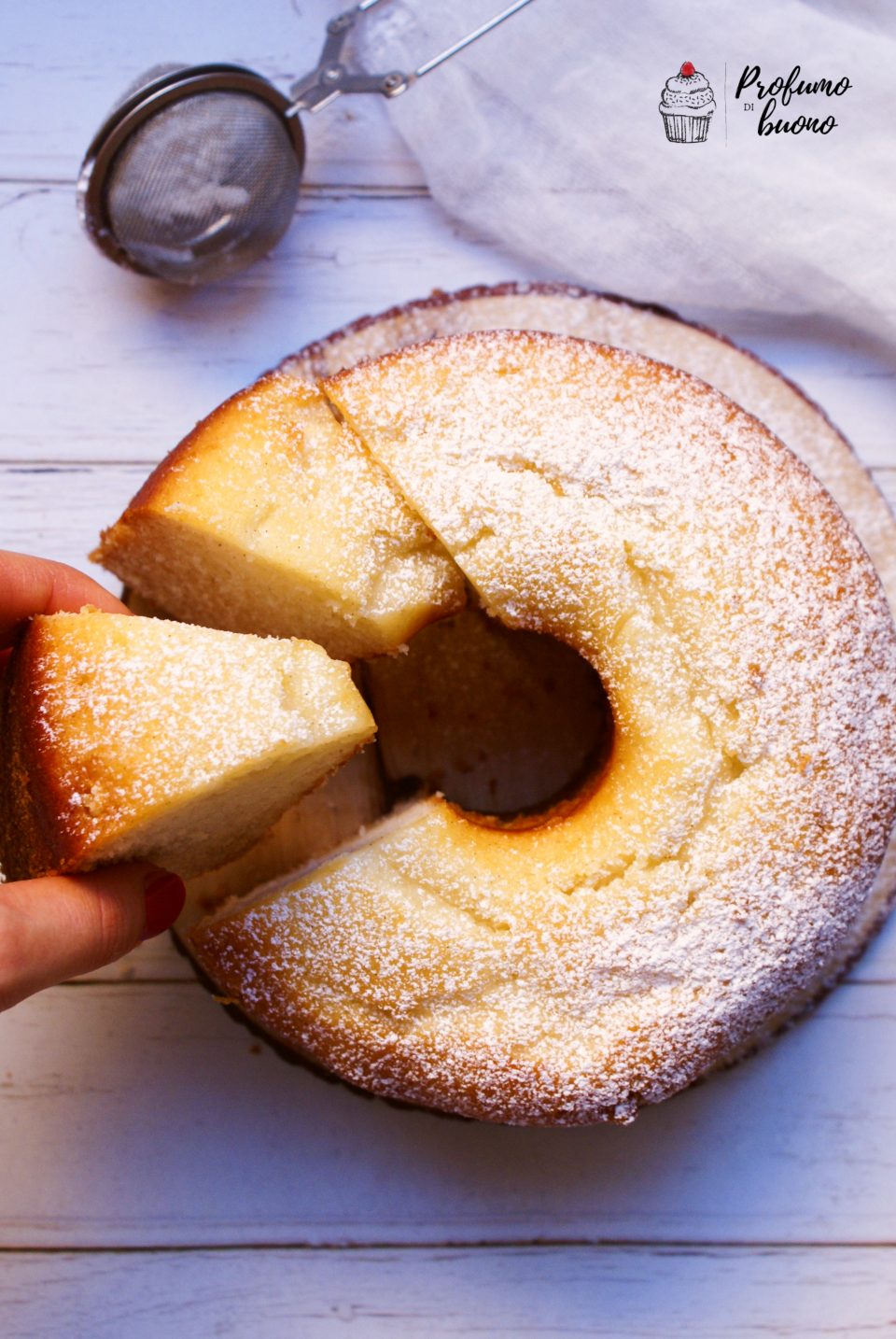 300

g of all purpose flour

2 eggs
200

g zsugar

8g of baking powder
200 g of milk
150 g of vegetable oil
A tsp of vanilla extract
The zest of one lemon
What's so nice about this gluten free milk bundt cake is that it is prepared in five minutes without even bothering the electric mixer!
Mix all the ingredients with a wooden spoon or with a hand whisk.
Pour the mixture into a small chiffon cake pan and bake at 160 °C for 40 minutes. When the cake is perfectly baked, turn off the oven and let the cake rest for a few minutes before removing.