This post is also available in:

Italiano (Italian)
A fresh dessert that is incredibly easy to put together in minutes. These gluten free vegan coconut fudge balls are a no-bake success!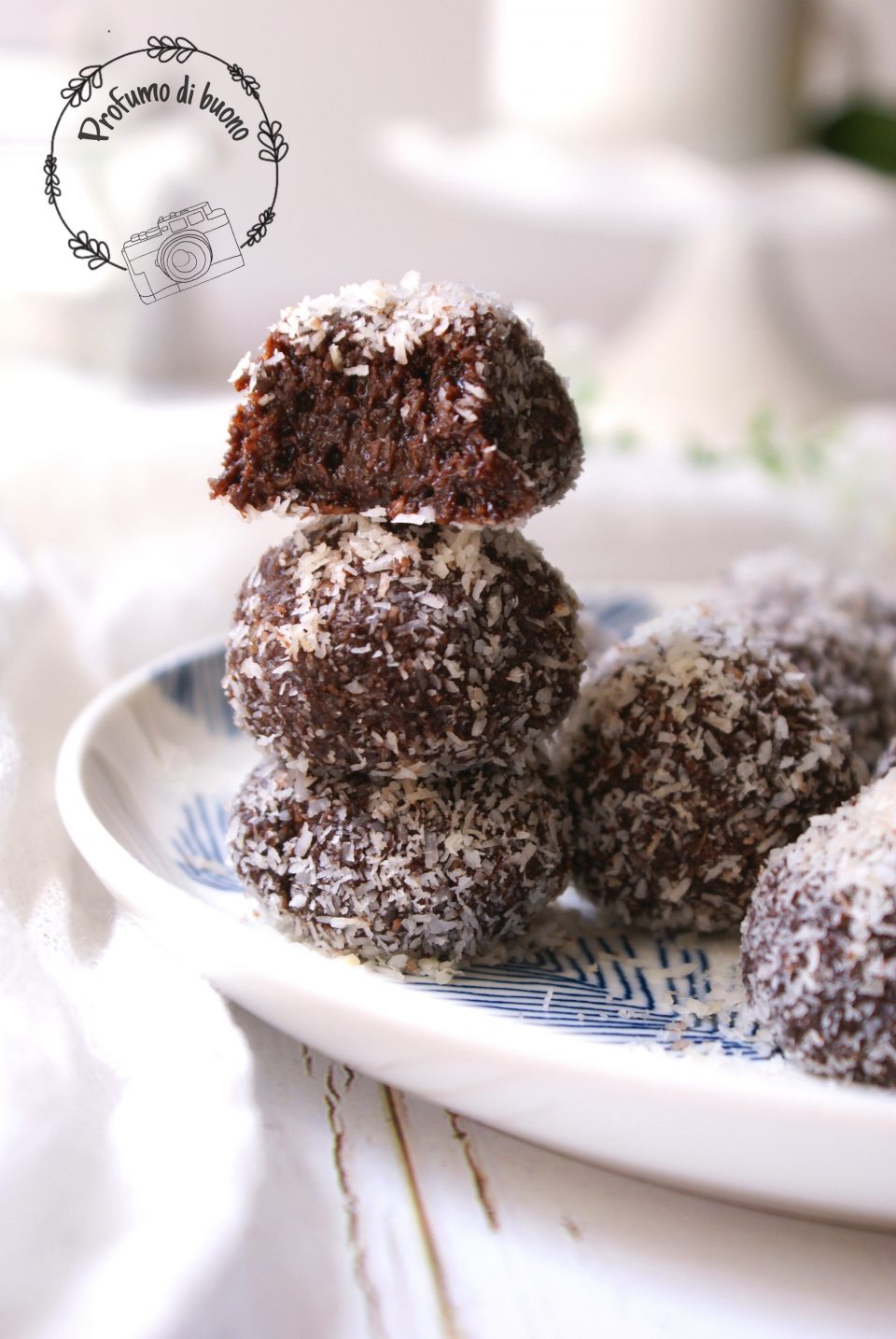 These gluten free vegan coconut fudge balls are tasty, but very simple to make. You don't even need to turn on the oven! Just a few simple steps, a little rest in the fridge (it's worth it!) and then… enjoy!
Serve them as a dessert for your guests at the end of a summer barbecue: everyone will appreciate the refreshing taste and the creamy consistency. No-one can tell they're dairy nor gluten free too!
Thanks to Cucina Fanpage for the idea!
You will need: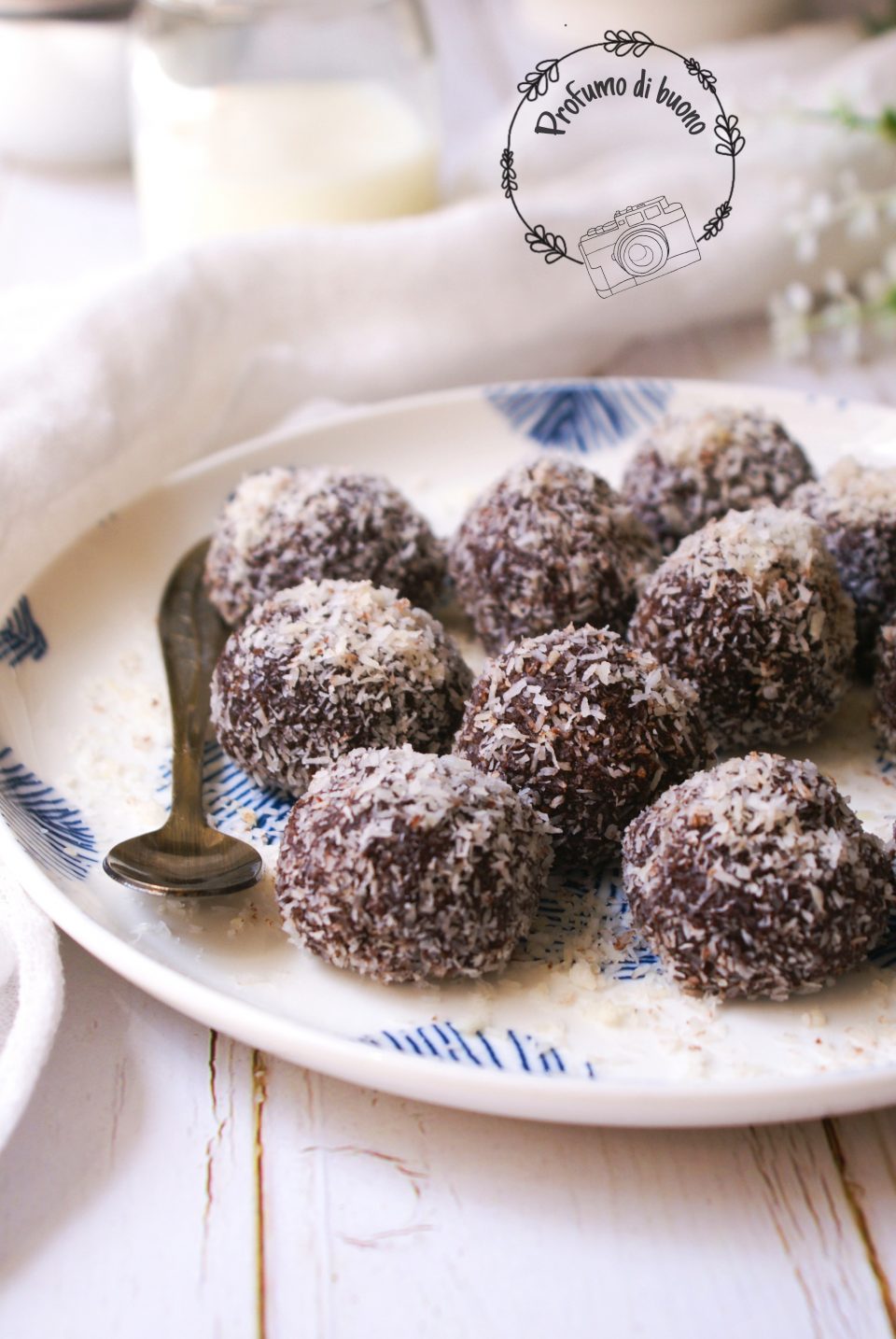 Ten tbsp of grated coconut + as needed for rolling
Six tbsp of cocoa powder
Ten tbsp of sugar
A couple of tablespoons of vegetable milk (or cow's milk)
Mix the coconut, cocoa and sugar in a large bowl. Add the milk a little at a time, until the mixture is creamy and easy to work with your hands. Make sure the liquids have been absorbed perfectly.
With wet hands, make a dozen small balls from your dough. Roll them in the grated coconut and let them rest in the refrigerator for at least two hours before serving. I assure you that it will be worth it! The fudge balls will be dense and easy to handle, tasty and very refreshing!
They also make a delicious edible gift.
For a stronger taste, you can roll your coconut fudge balls in cocoa powder. If you like nuts, you can also put a hazelnut or even a peanut in the middle of each fudge ball for a crunchy surprise!