Quando intolleranza al glutine e al lattosio si sommano
… Who says you can not still enjoy a good sweet?
Realizzare dolci senza glutine e senza lattosio è semplice
!
Vediamo come
.
Come sostituire i latticini

?
Al giorno d'oggi gli
intolleranti al lattosio
hanno a disposizione una vasta gamma di prodotti delattosati dai quali attingere
.
La maggior parte dei latticini che si utilizzano in pasticceria possono essere acquistati anche in versione senza lattosio
:
Philadelphia
,
mascarpone
, ricotta,
latte e burro delattosati posso essere reperiti in molti supermercati
.
Tuttavia
,
alcuni di questi contengono percentuali di lattosio che non tutti gli intolleranti riescono a sopportare
,
per non parlare poi di chi soffre di
allergia alle proteine del latte
and which therefore must also avoid lactose-free milk products. For more information, visit the website of'
Association lacto-intolerant Italian
!
Let us see how to replace dairy!
Learn how to create your own
mixture of natural flour
clicking
who
.
Replacements confuse you?
You can also make delicious cakes without using any dairy product
! I suggest the collection of my sweets gluten-free and lactose-free.
If you need some more
Recipes without gluten and lactose
(first and second courses, pane, buns…) cLICK
who
.
Cakes
A sweet breakfast, simple and suitable for vegans, intolerant and allergic!
Keep it going
The bolo de arroz is a typical Portuguese cake, with rice flour, gluten that will leave you speechless with the delicate flavor! Also try to achieve tasty small cakes!
Keep it going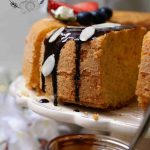 A great classic with a little twist! Come to find out what is special about the Brazilian carrot cake!
Keep it going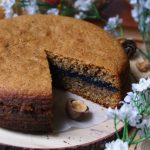 Un dolce tipico degli Stati Uniti
,
un ciambellone sofficissimo ma senza glutinei
!
La chiffon cake senza glutine è un dolce dalla semplicità disarmante
,
eppure sofficissimo
,
profumato e semplicemente buonissimo
!
Keep it going