This gluten free blueberry crostata is an irresistible sweet treat with its crumbly and buttery crust and its sweet creamy filling!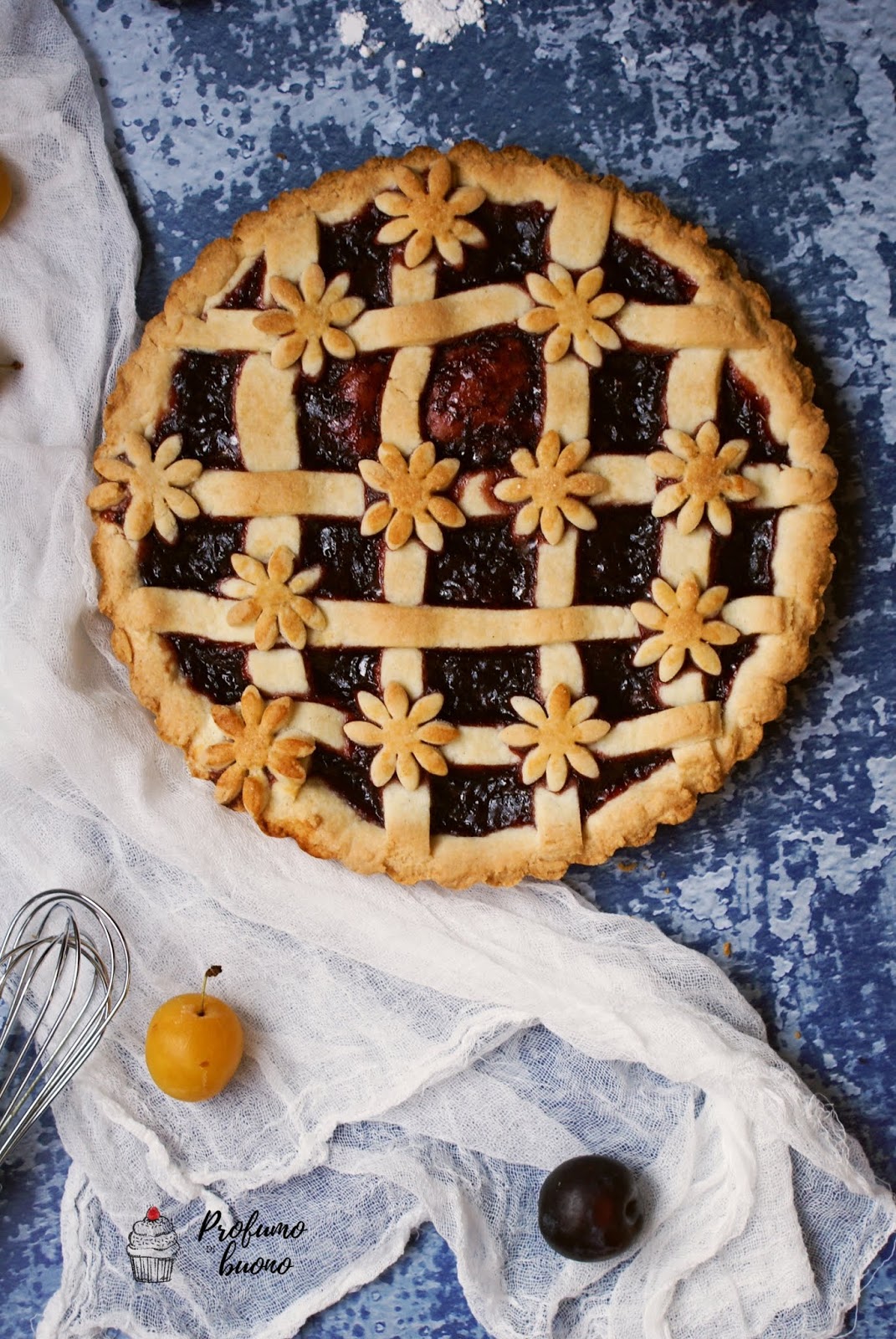 Una fredda mattina di dicembre.
The knife goes through the intricate texture of the pastry dough, revealing a creamy, fragrant and dense filling. A cup of tea stands on the counter while time seems to stop ino rder to allow me to slowly savor my breakfast.
I found the recipe for this gluten free blueberry crostata here, slightly modified with the addition of a pinch of xanthan that helps the pastry stay firm.
You will need:
350

g of gluten free Schar's Universal flour

150g of soft butter
100g of sugar
A tsp of vanilla extract
1 egg
A tbsp of milk

Half a tsp of xanthan gum

4g of baking powder

Blueberry jam as needed
Let's make the crust for our gluten free blueberry crostata
Cream the soft butter and the sugar together, then add the lightly beaten egg together with the milk. Incorporate the vanilla extract and then the sifted flour together with the baking powder and xanthan. Knead until the dough is soft. Wrap it in cling film and refrigerate for two hours before proceeding.
Take two thirds of your pastry dough and create the base of the tart on 24cm baking pan. Prick with a fork and spread plenty of jam. Decorate as you wish using up the remaining pastry. Bake in preheated oven at 180°C for about 25/30 minutes or until golden brown.