This greek yogurt baked frittata is a gluten free high in protein main course, also perfect for a packed lunch at scool or work!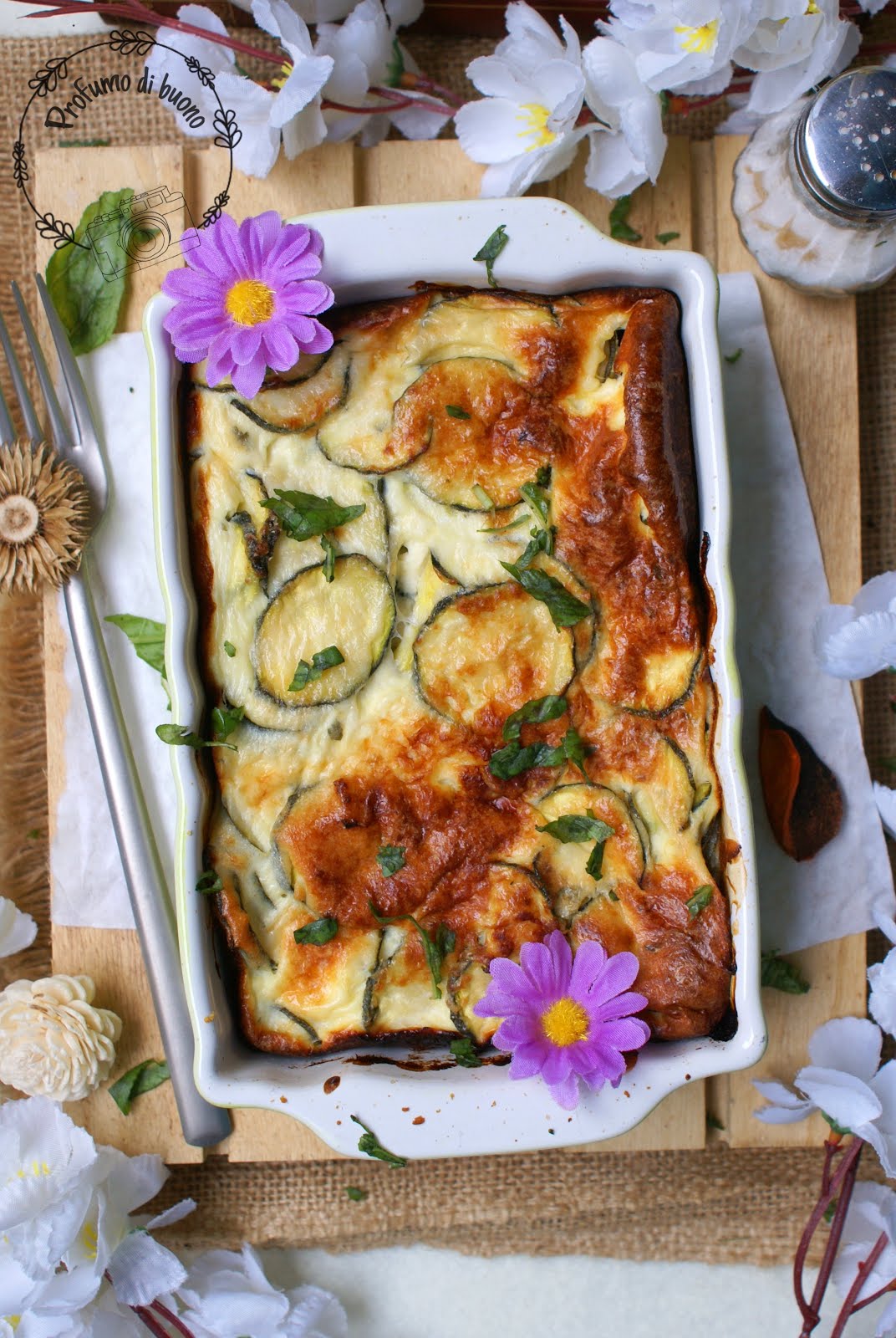 This greek yogurt baked frittata bakes in the oven and gives off a fresh scent that makes me breathe the air of spring even in this cold November.
Very soft and tasty, it is perfect for using up some spare egg whites left from other home made goods if we do not want to bake the usual meringue cookies.
Also perfect for a quick lunch at school, or maybe served diced for a tasty vegetarian alternative to the buffet table.
You will need:
2 zucchini
One onion
4 egg whites
One whole egg
170g of plain greek yogurt
A handful of parmesan cheese
Olive oil and salt as needed
A pinch of baking soda
A few basil leaves
Cut the courgettes into very thin slices. In a pan, fry the sliced onion in a little extra virgin olive oil, then add the zucchini and let them dry. Let it cool completely.
Beat the egg whites and the whole egg, then add the greek yogurt, making sure to remove all the lumps. Also add the parmesan, salt to taste and a few coarsely chopped basil leaves. Finally add the zucchini and baking soda.
Transfer the mixture to a lightly greased baking pan and bake in a preheated oven at 180 °C for about 25/30 minutes or until golden brown.