The swivels without gutine jam are some sweets, Small and tasty, made with natural gluten-free flours and without added fat.
These soft and delicious cakes are made with a base of soft baked dough biscuit and a greedy filling of jam. The swivels gluten jam are delicious and tasty, yet read, ideal for both breakfast for a dessert buffet. I am sure that the color will fill the tables of children's parties. Thanks to Barbie for the very simple recipe that I… "sglutinato"!
To achieve them we need:
4 eggs
140g sugar
45g of rice flour
45g of potato starch
A teaspoon of vanilla extract
The peel and juice of one lemon
Half teaspoon baking powder
Jam q.s..
Powdered sugar q.s..
Prepariamo la base per le nostre girelle senza glutine alla marmellata

!

Separate the yolks from the whites.

Montate gli albumi a neve ben ferma insieme a qualche goccia di succo di limone. Non gettate vita il restante succo, perché vi servirà per preparare una golosa glassa!

Mettete da parte la montata di albumi e lavorate i tuorli con lo zucchero, la buccia di limone e la vaniglia. Unite anche farina, fecola e lievito.

Unite circa un quarto degli albumi montati al composto di tuorli, mescolando normalmente con le fruste per ammorbidire la consistenza dei tuorli. Procedete poi a incorporare gli albumi rimanenti con una spatola di gomma, realizzando movimenti molto delicati dal basso verso l'alto per evitare di smontare il composto.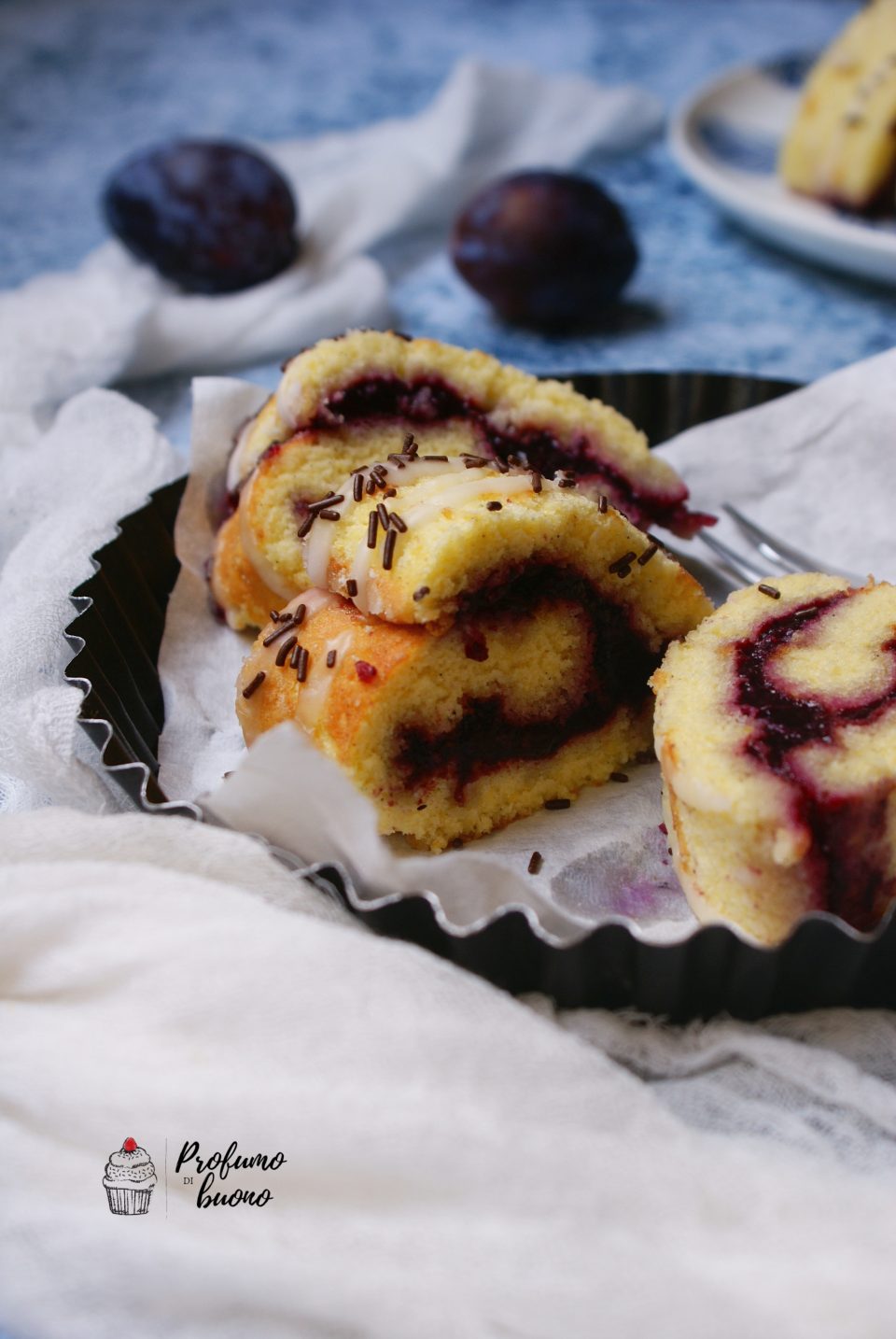 Imburrate la leccarda del forno e fate aderire un foglio di carta forno leggermente stropicciato. Imburrate anche quest'ultimo e spolverizzate della farina di riso. Questo passaggio è molto importante, perché l'impasto, povero di grassi, tende facilmente ad attaccarsi alla teglia.
Versate l'impasto nella teglia e battetela leggermente per rimuovere le bolle d'aria. Cuocete a 180° per 7 minutes. La ricetta originale prevede una cottura a 220°, ma a queste temperature nel mio forno elettrico il rotolo risulta troppo secco e bruciato. Questo probabilmente dipende dal fatto che il mio forno non dispone di un termometro digitale per verificarne la temperatura, e che quindi magari non ci sia effettiva corrispondenza fra la temperatura reale e quella segnalata dalla manopola. Keep in mind that depending on your oven might require a cooking longest and / or highest temperature. Maddalena Thanks for reporting!
We are ready to churn!
Place on the work surface a cloth very clean and dusted with icing sugar. Immediately after baked roll, overturned the pan on the towel and very gently remove the parchment paper. Roll up from the longest helping side with the cloth and let it rest 10/15 minutes.
Unwind the roll and fill it with plenty of jam, then roll it back and wait for it to cool completely.
Prepare the frosting!
United a couple of tablespoons of powdered sugar and a few drops of lemon juice until a smooth paste, smooth and liquid, but rather opaque. Versate la glassa sul rotolo realizzando delle striatura. Prima che la glassa si asciughi, decorate con zuccheri colorati. Tagliate a fette e… servite!