This post is also available in:

Italiano (Italian)
This gluten and dairy free pie is a delicious sweet treat with a crumbly crust and a creamy jam filling that will melt in your mouth!
My crostata is one of the most read and loved recipes from my blog. I can understand the reason why: a simple recipe with an infallible result to create an elastic, workable pastry with a delicate flavor is always a win.
Many of you, however, asked me to make a dairy free version as well that included the use of oil instead of butter. As much as I continue to prefer a butter-y pastry, due to its roundness and depth of flavour, I have to admit that this gluten-free, diary free (and even without corn!) crostata is absolutely delicious! Crumbly, it doesn't fall to pieces, and very tasty!
You will need: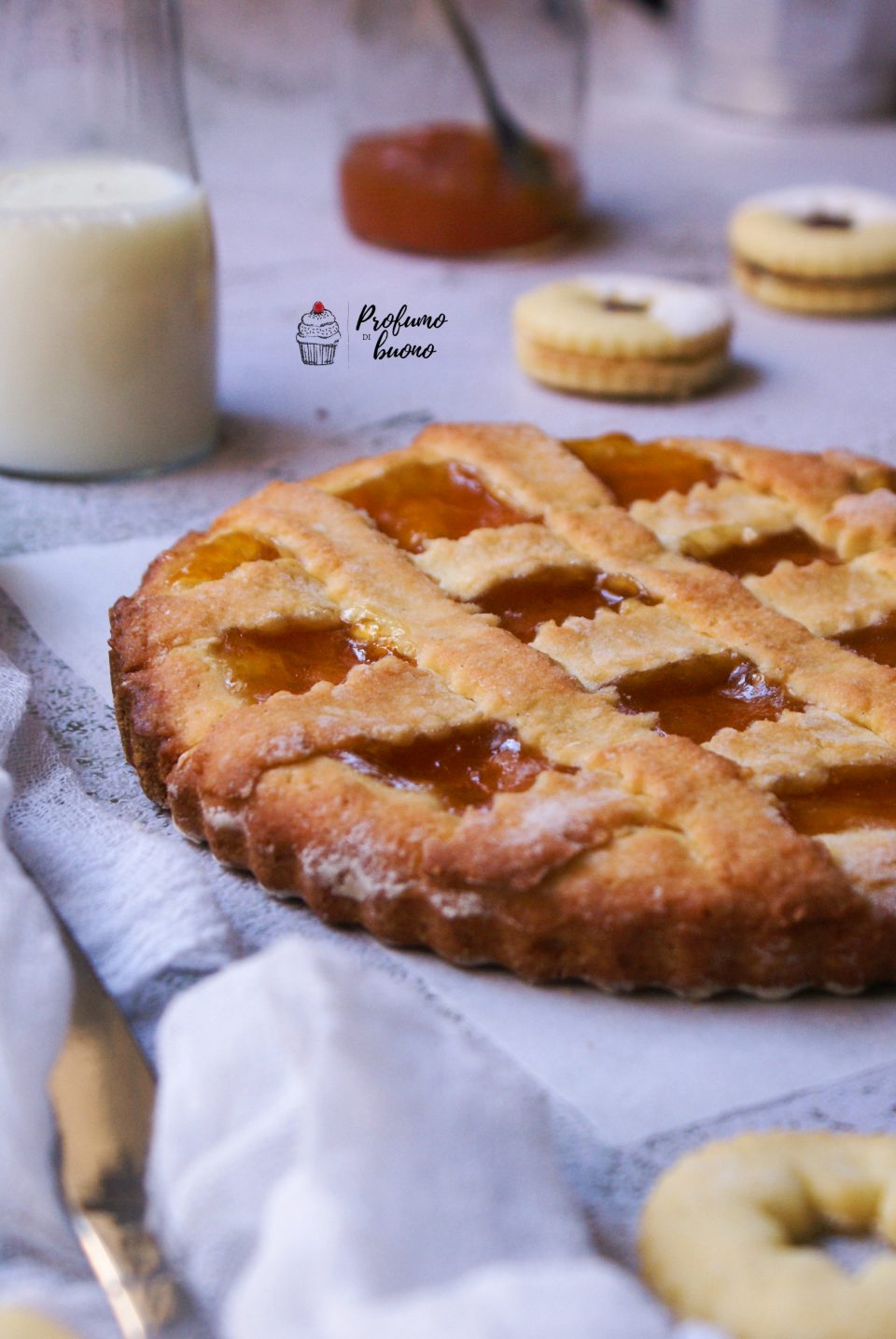 150g of rice folour
100g of potato starch
1 whole egg e 1 egg yolk (don't throw the egg white away! Depending on the volume of your eggs, you may need to add a little bit of egg white too in order to get just the right consistency. If not, you can use it to bake delicious cookies!)
A pinch of xanthan gum
A pinch of baking powder
100g of sugar
A tsp of vanilla extraact
The zest of one lemon
80g of vegetable oil
Mix the flour with baking powder and xanthan. Also add the sugar, then pour in the oil and start to knead. Add the egg and egg yolk lightly beaten. Continue kneading until you get a smooth dough, then wrap it in plastic wrap and let it rest in the refrigerator for at least half an hour.
Let's bake our gluten and dairy free crostata!
Take about a third of the dough and spread it not too thin on a sheet of lightly floured parchment paper. Get a disc slightly larger than your pan (I used this one). Turn the disc of dough upside down overe the baking tray, then gently press with your fingers to make it stick to the bottom and sides. Trim the edges with a knife.
With the remaining pastry, make the decorations you prefer (or make a simple crumble like I did). Then, bake your gluten and dairy free pie in preheated oven at 180°C for about 20/25 minutes or at least until golden brown.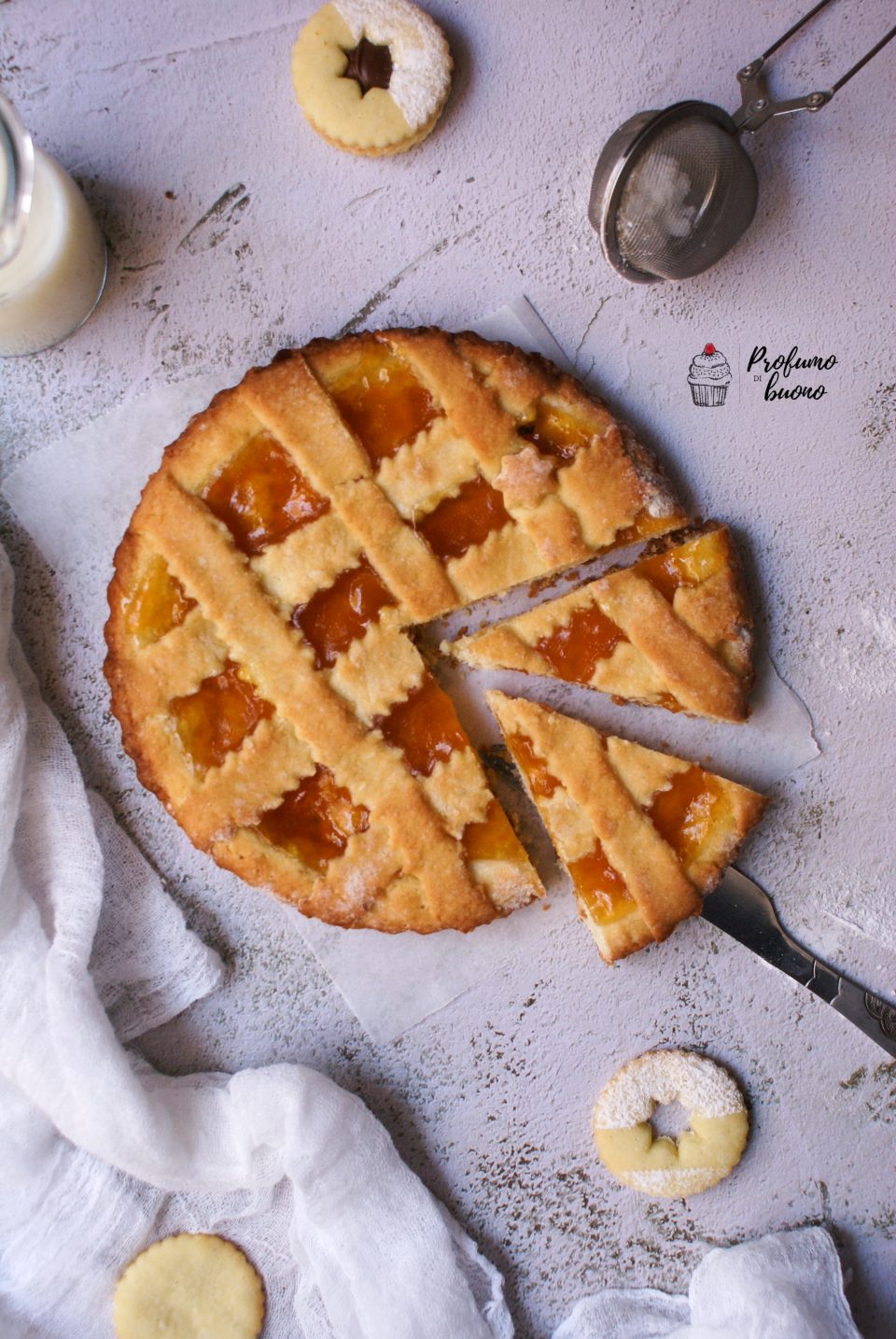 You can make also delicious cookies with the remaining dough. Bake them for 7-10 minutes at 180°C.

---