This post is also available in:

Italiano (Italian)
These Gluten free almond crinkle cookies are crucnhy on the outside and soft in the middle. So incredibly tasty, they are perfet even as a gift!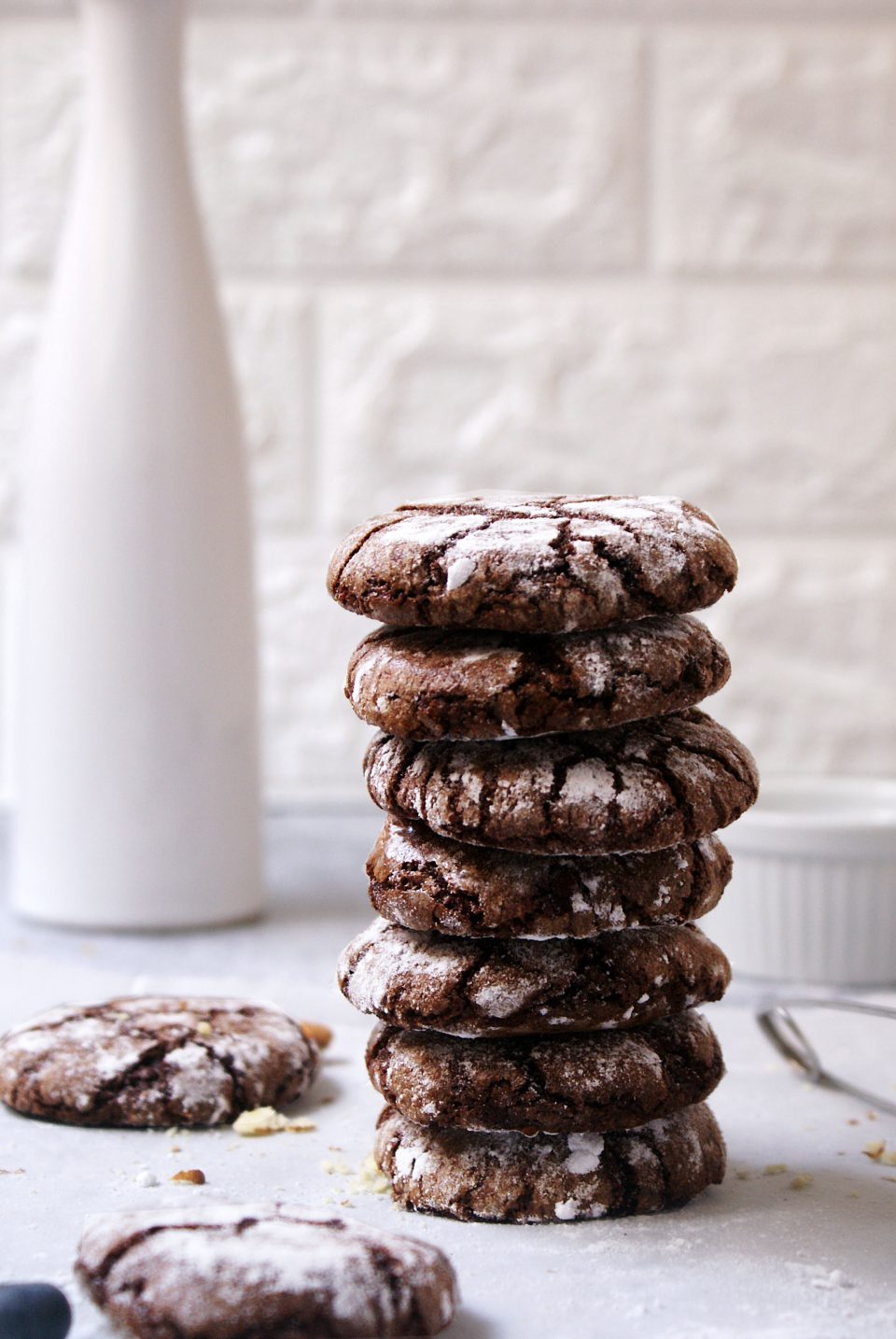 When by chance I find myself with a couple of spare egg whites from home preparations, I immediately take the opportunity to prepare these delicious cookies.
Thanks Vicky, because these Gluten free almond crinkle cookies have become part of my cookbook by right. They are perfect drenched in coffee or cappuccino! You will love these if you like those dense and doughy cakes that remind you of almond paste, but enriched with an intense flavor of cocoa softened by the icing sugar that garnishes them.
You will need:
One egg white
100g of almond meal
100g of sugar
30g of cocoa powder
A tsp of vanilla extract
Mix all the ingredients together, taking care to incorporate the liquid egg whitewell: this is what will keep everything together.
With dampened hand, divide the dough into many small spheres roll them in powdered sugar. Place them on a baking tray lined with parchment paper and press lightly to flatten the surface.
Bake in preheated oven at 180°C for about 10 minutes: be careful not to overbake them, otherwise they will be too hard!