This post is also available in:

Italiano (Italian)
These gluten free baked donuts are a light, oven-baked version of glazed fry donuts. Baked and gluten free!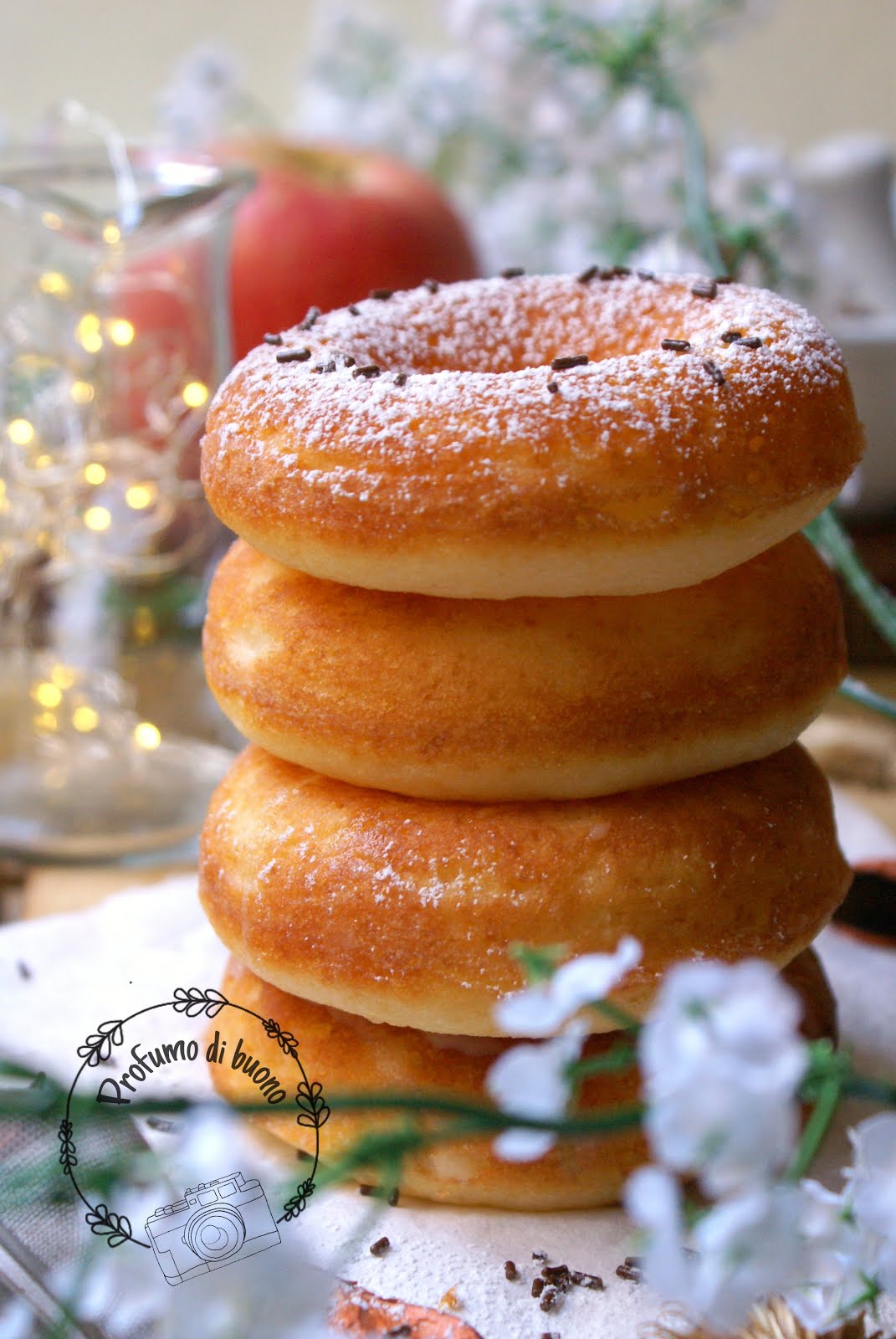 These gluten free baked donuts are perfect for all of you who don't feel like frying, or just don't have time to. Of course, they are not like your typical donuts, they are not made of leavened dough but with a cake-like batter. But I assure you that they are really delicious and light!
You will need
125g of plain white yogurt
60g of sugar
50ml of vegetable oil
125g of gluten free all purpose flour
1 egg
8g of baking powder
The zest of a lemon

A tsp of vanilla extract
Whip the egg with sugar, lemon zest and vanilla until frothy, then pour in the yogurt and oil and continue to whisk. Add the sifted flour and baking powder, mixing with a spatula from bottom to top.
Transfer the batter to a greased and floured donut pan (you should get six donuts out of this amount of batter) and bake in a preheated oven at 180 ° C for about 20/25 minutes. The surface shouldn't be too golden, because the donuts will be served… upside down!
Let's decorate our gluten free baked donuts
The typical donuts are usually served with colored glaze or chocolate coating. In this case, I preferred to stay simple, dusting the surface of my donuts with a little icing sugar. If you prefer, you can pur some icing on them or decorate them with a ganache. Make your own chocolate ganache by melting the chocolate in the same amount of hot whipping cream.