Gluten free horseshoes cookies are a staple in Italian pastry shops. Ever heard of them?
Horseshoes ( "Ferri di cavallo" in Italian) are a masterpiece of Italian small confectionery.
Okay, maybe I'm too excited, but these delicious pastries were absolutely a childhood favorite. A sweet memory that I finally can live again. I can still remember those days, when my mom used to come back home from shopping with a ball full these delicious butter-y cookies and suddenly it was just like Christimas.
This crumbly yummy cookies are guaranteed to blow your mind.
You will need:
For the dough
350g of gluten free all purpose flour ( I used Schar's mix it)
100g of sugar
100g of soft butte
50g of margarine
3g of baking powder
3g of xanthan gum (omit if the blend you're using already contains it)
A teaspoon of vanilla extract (or a sachet of vanillin)
One egg
One tablespoon of milk
100g of dark chocolate + a tsp of butter
Cream the butter, margarine and sugar. Add the lightly beaten egg together with the milk. Stir in flour, baking powder and vanilla extract to obtain a smooth dough. Wrap it in cling film and let it rest in the refrigerator for two hours.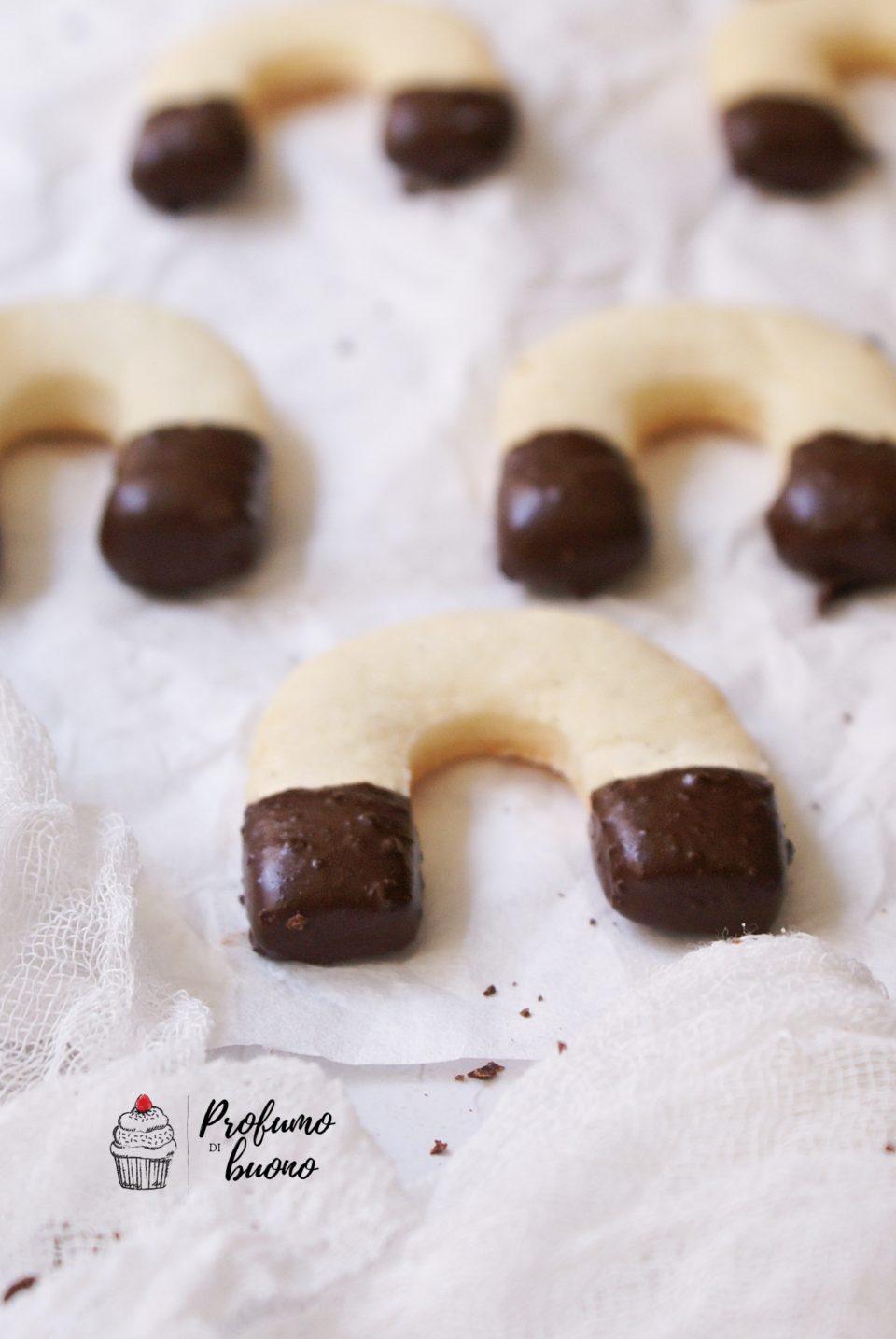 Roll the dough with a rolling pin not too thin on a surface dusted with a little rice flour. Cut the dough with the special horseshoe cookie cutter. Bake in a preheated oven at 180 degrees for 5/7 minutes or until the cookies are lightly golden. Remove from the oven and let it cool completely.
Glaze your gluten free horseshoes cookies!
Melt half the chocolate with the butter in a double boiler. When it is completely melted, remove from the heat and add the remaining chocolate, stirring constantly so that it also melts. Dip the cookies in chocolate and place them on a wire rack until they are completely dry.