This post is also available in:

Italiano (Italian)
Gluten free hot milk sponge cake is an incredibly soft cake. It's a very nice base for a layared cake but also lovely to enjoy on its own.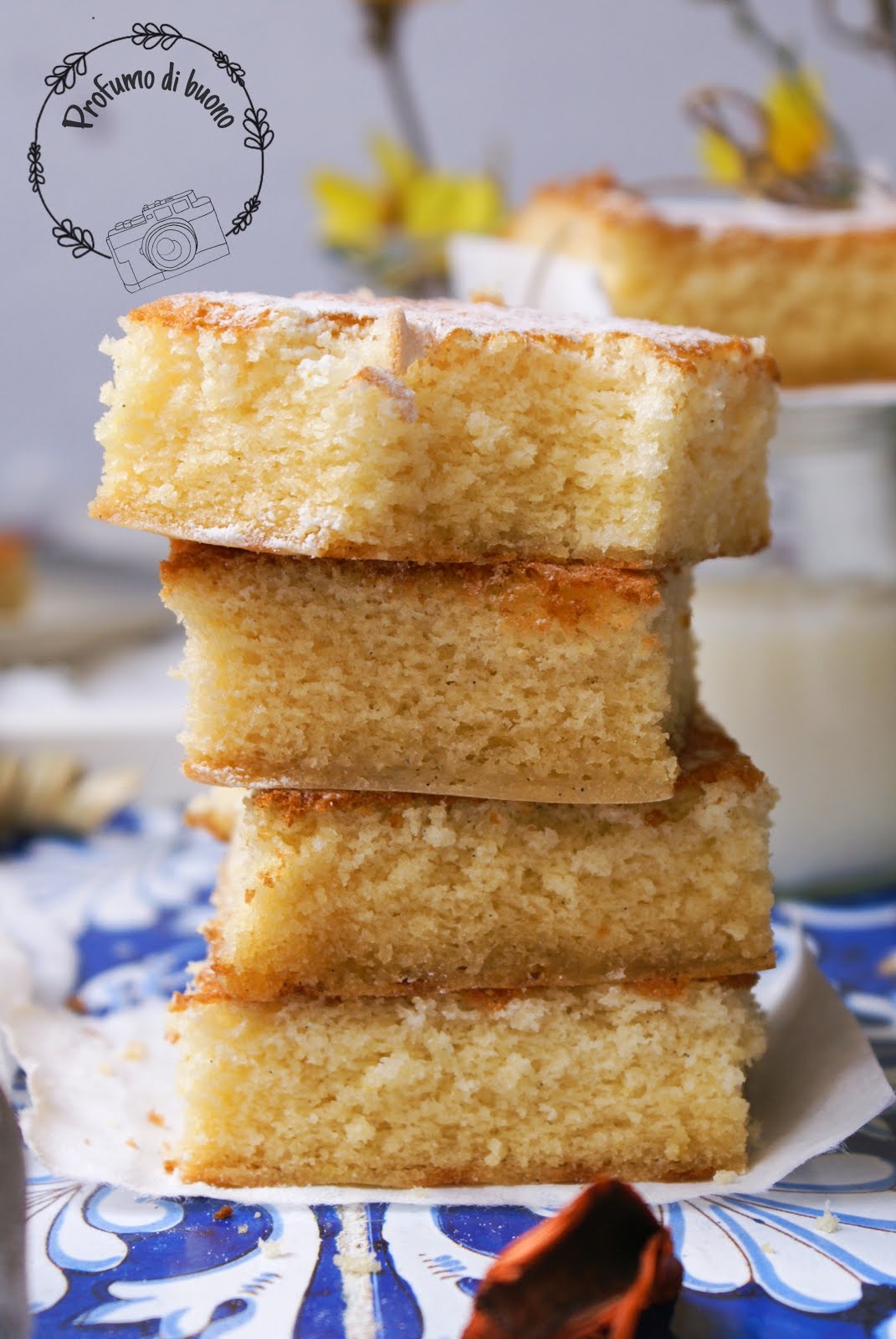 There's something comforting in a piece of cake. Something magic and peaceful in snuggling on the sofa with a steaming cup of tea and a nice slice of a soft, moist, delicious sweet treat melting in y our mouth.
Because among the purest joys of life there's that of a slice of cake waiting for you in a lazy, late summer, afteroon. And this gluten free hot milk sponge cake, by Tish Boyle, is a wonderful way to brighten your day: its texture is indescribably soft, the taste deliciously delicate, so fabulous that I really find it hard to describe it.
You have to give it a try!
You will need:
170g of gluten free all purpose flour
3 eggs
170g of sugar
A tsp of vanilla extract
The zest of one lemon
8g of baking powder
120g dof milk
60g of butter
Melt the butter together with the milk and vanilla extract in a saucepan. Cover the saucepan and keep it warm.
Let's make the batter for our gluten free hot milk sponge cake
Whisk the eggs with the sugar and the lemon zest until you get a frothy and pale mixture, tripled in volume: don't rush it, because it could take up to 10/15 minutes.
Stir in the sifted flour and baking powder, making delicate movements from the bottom upwards with a spatula. Finally, pour in the milk and the melted butter, stirring very gently. Transfer it into brownie that has been buttered and floured and bake in a preheated oven at 180 ° for about 25/30 minutes.