This post is also available in:

Italiano (Italian)
This gluten free yogurt marble bundt cake is soft and delicious! Vanilla and chocolate in cake form: is there anything better?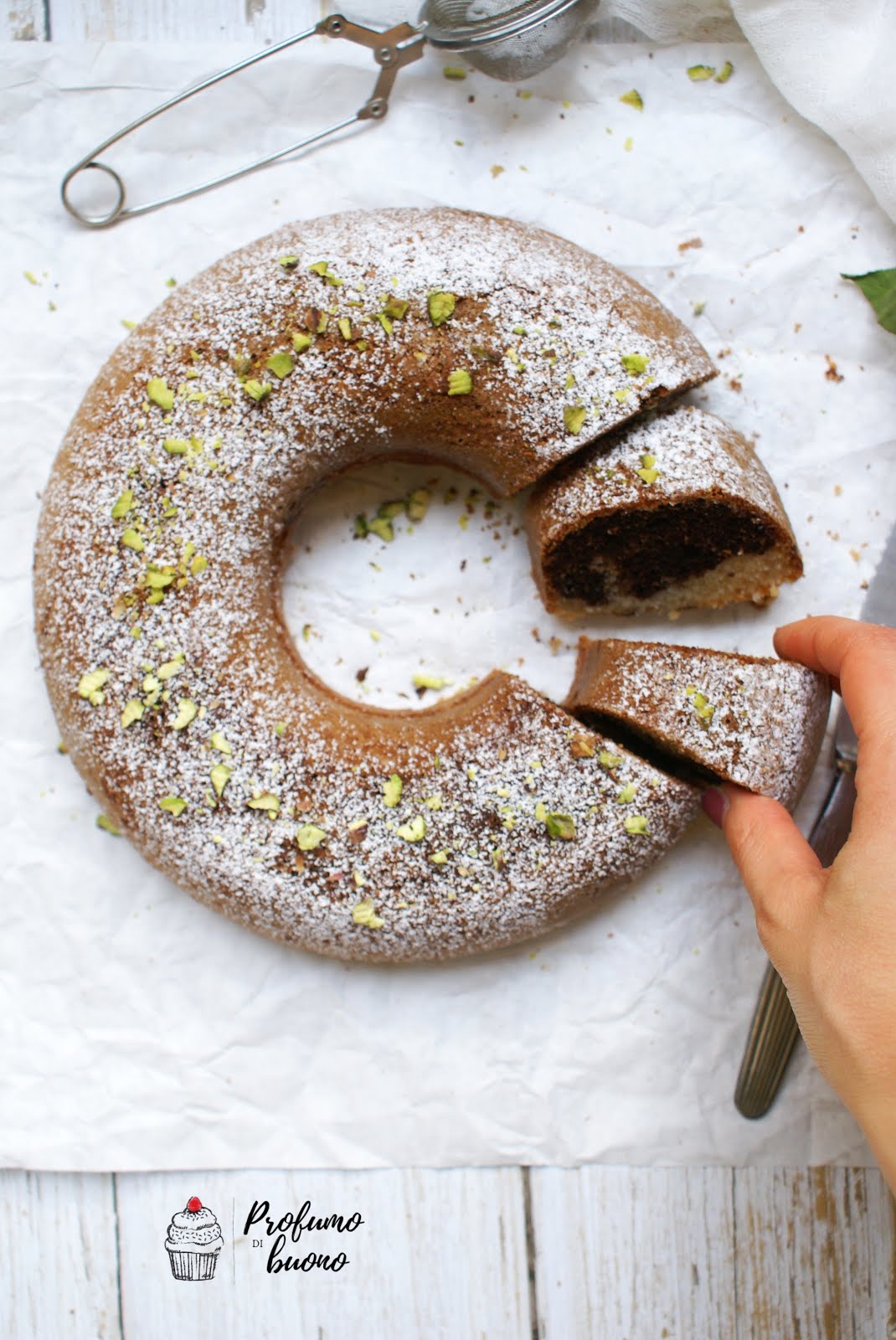 For a delicious, simple and tasty breakfast, this gluten free yogurt marble bundt cake is absolutely perfect. Ideal to dip in milk, soft and delicious, the smell of this cake will give you one more reason to get out of bed in the morning.
La Thanks Rossella for this great recipe!
You will need:
3 eggs
180g of sugar
100ml of vegetable oil
125g of plain yogurt
250g of gluten free all purpose flour
16g of baking powder
A tspof vanilla extract
2 tbsp of cocoa powder + 4 tbsp of milk
Whisk the eggs with the sugar and the vanilla extract until the mixture is frothy and pale.
Add the oil and yogurt a little bit at a time, continuing to whisk. Then add the sifted flour together with the baking powder.
At this point, divide the batter in half.
Let's get the marble effect in our gluten free yogurt marble bundt cake!
In one of the two parts of the dough add the cocoa and milk. Stir until all the lumps are removed. Grease and flour a 20cm bundt cake pan, then pour the white mixture followed by the cocoa mixture.
With a fork, gently go through the dough without overdoing it or you will end up mixing the two colors. Bake in preheated oven at 180°C for about 25/30 minutes.