This post is also available in:

Italiano (Italian)
This gluten free porridge bread is soft and chewy.Serve it toasted or as it its, with your favourite jam. Gluten free breakfast is served!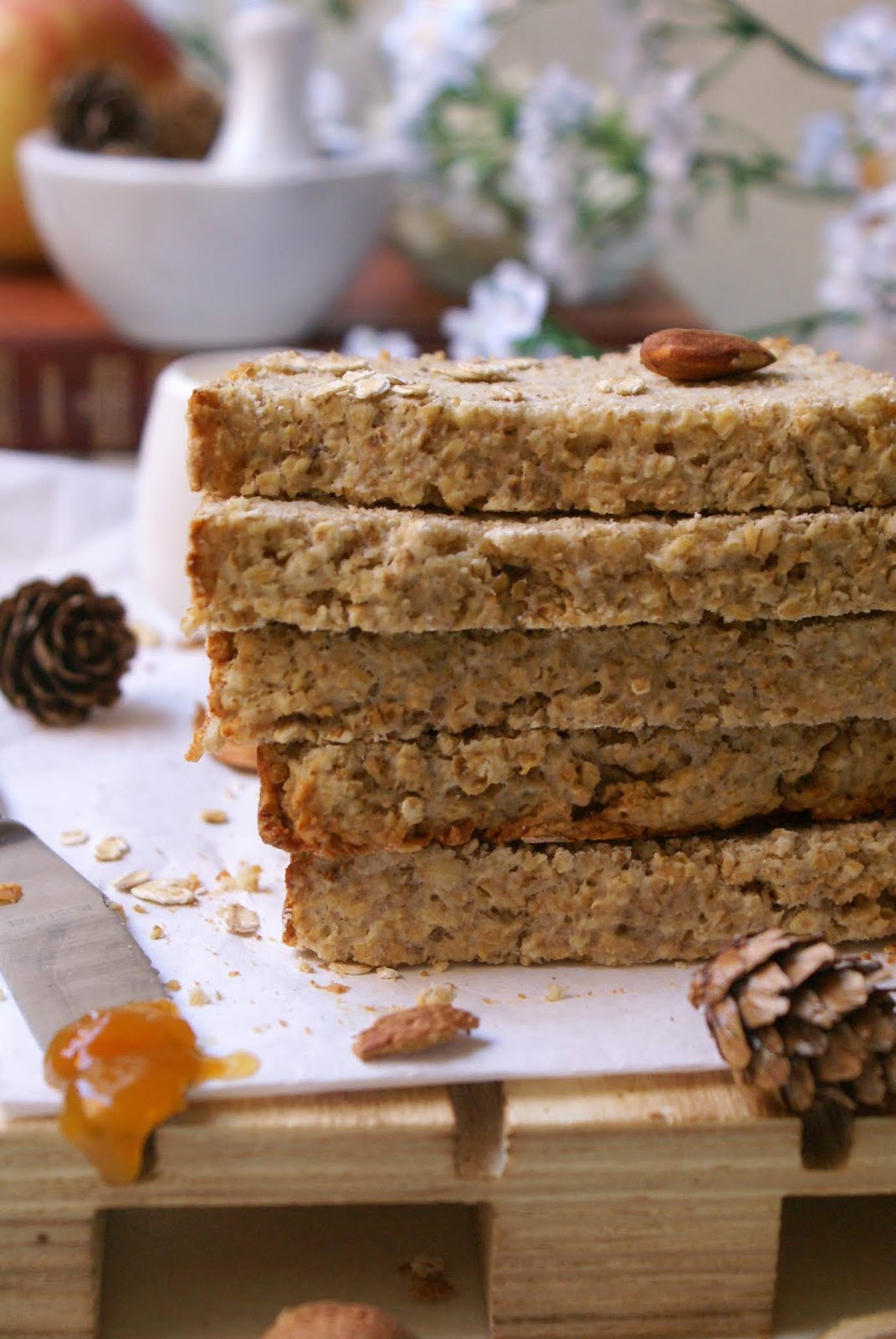 The soft and dense texture od this gluten free porridge bread is so pleasant, the naturally sweet and delicate flavor contrasts with the lemon zest and goes perfectly with a slightly sour jam, like wild berry jam … or whatever your favorite is.
This chewy and soft gluten free bread is my favorite breakfast and you can put it together in no time, without leavening and with no flour at all. Only a jar of yoghurt and loads of wholegrain oat flakes.
You will need:
500g of plain, full fat yogurt. Don't throw away the jar!
Two jars of gluten free rolled oats (empty and clean you yogurt pot and use to measure the rolledoats)
One or two tbsp of honey
A tbsp of vegetable oil
A tsp of baking powder
Zest of half a lemon
Mix yogurt, honey, oil and lemon zest in a large bowl.
A little at a time, incorporate the rolled oats and stir until smooth.
Transfer to pound cake mold, previously buttered and floured, and level the top with a spatula. Bake in a preheated oven at 180°C for about 30 minutes.
Let it cool completly before slicing, otherwise it will be still quite wet in the middle. This gluten free porridge bread, however, has a quite soft and wet textures so it won't last longer then two to three days, especially in a hot place. Don't you worry tho, beacause it freezes beatufilly! You can de-frost your bread when needed for a couple of minutes in you microwave: it will be soft, tasty and slightly warm as fresh baked!