This post is also available in:

Italiano (Italian)
This gluten free poured cake is a very simple dessert made by just "pouring" the creamy filling over the batter and…bake!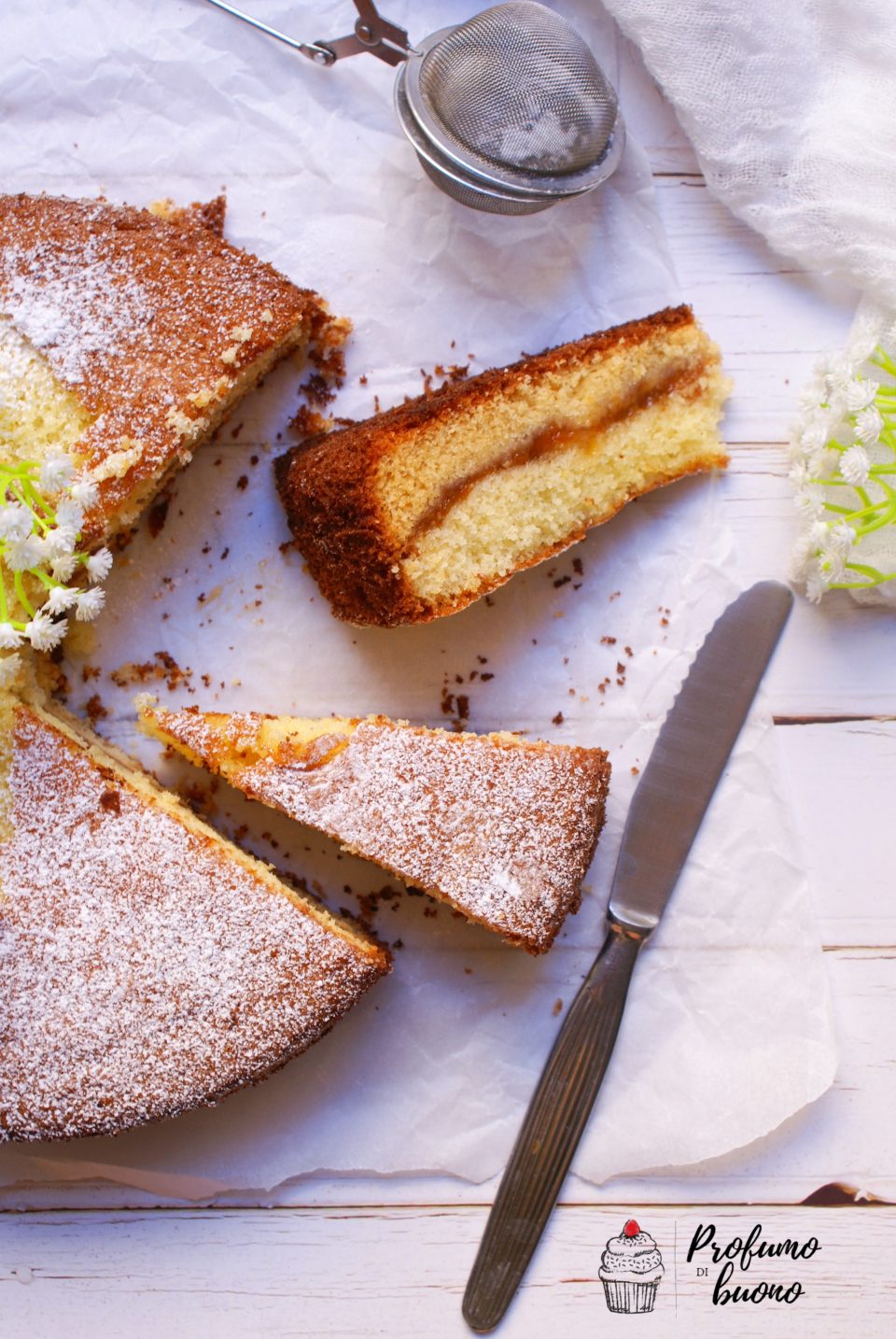 The gluten free poured cake is a dessert that never failed when I was a child celebrating my birthday.
Of course, it's a simple cake, wit no cream or icing to it. And yet, its soft texture and its creamy and sugary filling won me over and they always managed to sweeten a day of celebration.
In Italy we call it a "torta versata" which literally transtlates to "poured cake" because you just have to pour the filling over the batter!
You will need: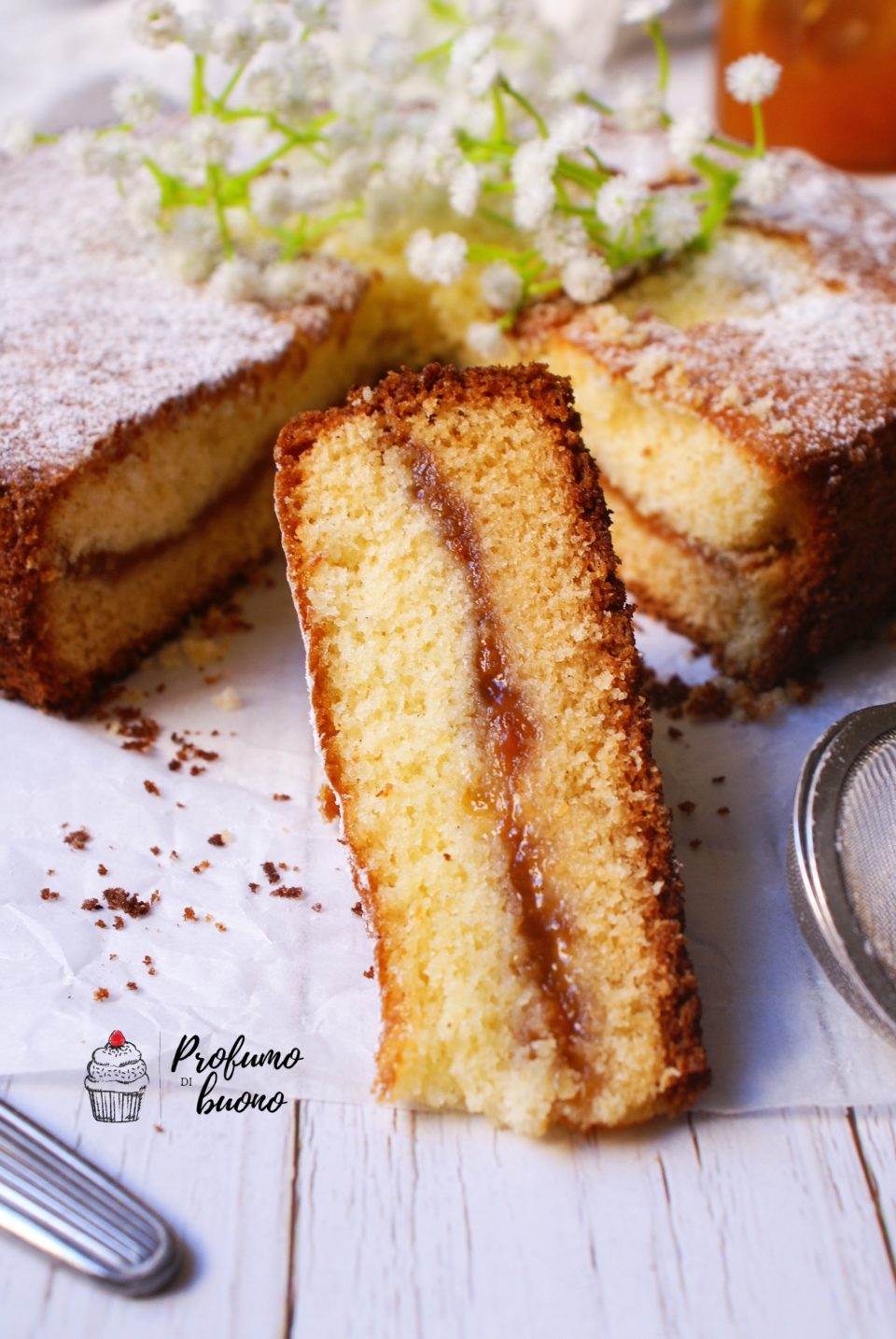 200g of gluten free all purpose flour
4 eggs
180g of sugar
60g of milk
60g of vegetable oil
8g of baking powder
A tsp of vanilla extract
The zest of one lemon
Your favourite jam
Whisk the eggs with the sugar, lemon and vanilla until the mixture is frothy and pale. Pour in the oil and milk, then add the sifted flour and baking powder.
Pour half of the mixture into a 22cm cake tin, buttered and floured. Bake in a preheated oven at 170 °C for 15 minutes.
Let's fill our gluten free poured cake!
Be quick! Remove the cake from the oven and gently spread the jam by spoonfuls, distributing it with a spatula, leaving some space free from the edge.
Lightly tap the container with the remaining mixture on a flat surface to remove the bubbles, then quickly mix it and pour it over the jam. Back to the oven it goes for another 25/30 minutes.