This post is also available in:

Italiano (Italian)
A real treat for the palate! Soft, delicate and delicious, these gluten free soft baked donuts will make your breakfast special.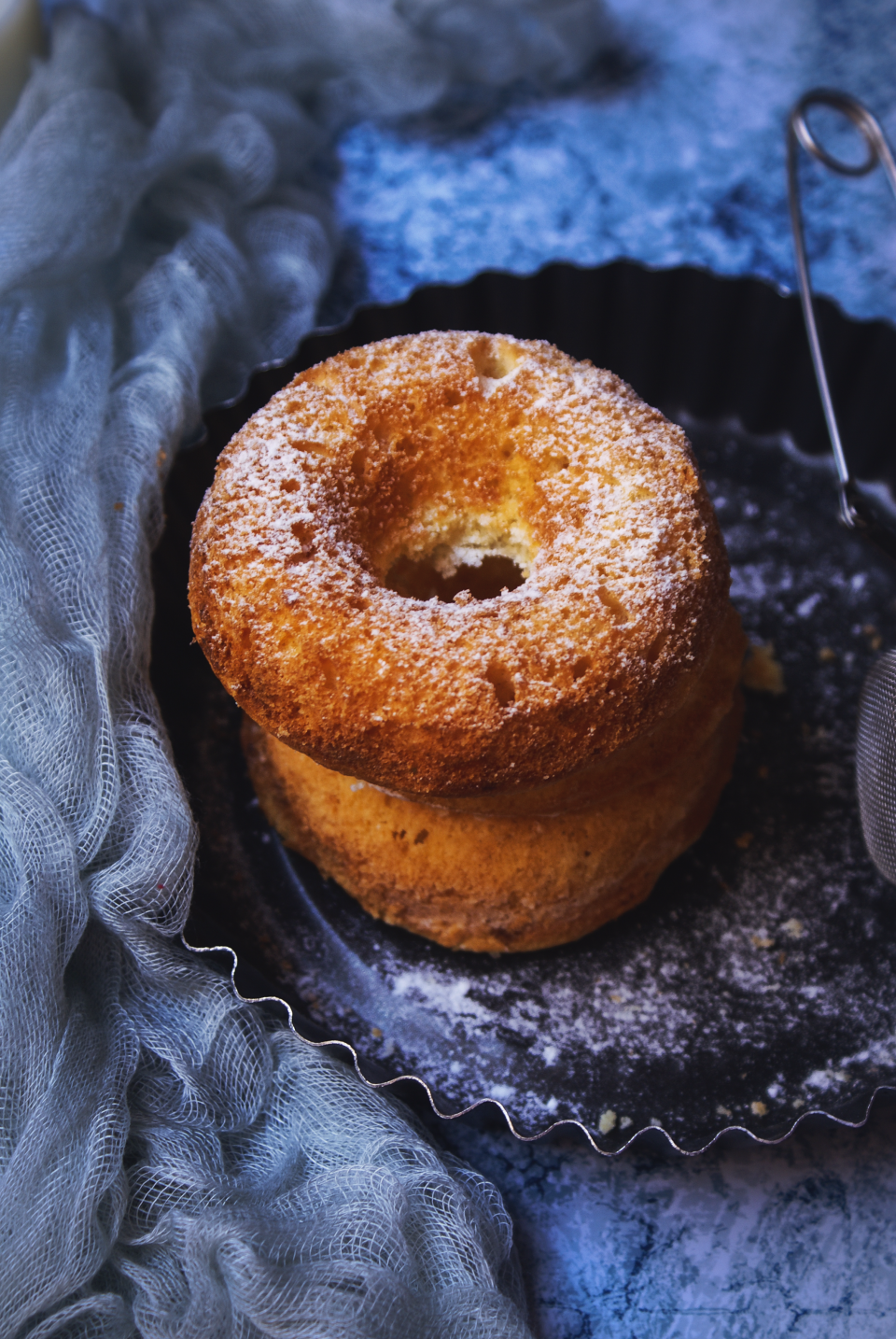 A glass of warm milk, a cup of steaming hot coffee, the first morning lights and a breakfast that tastes like home. What more can you wish for? In the morning, for me, breakfast is a simple pleasure, made even more intimate and comforting by sharing. When I prepare these gluten free soft baked donuts, nobody really cares that they are gluten free, because they are so soft and tasty that they really make everyone happy.
You will need:
170g of gluten free all purpose flour
170ml of whipping cream
140g of sugar
2 eggs
10g of baking powder
A tsp of vanilla extract
Whip the eggs with the sugar and vanilla extract until you get a frothy and pale mixture. Then, pour the cream as you continue whipping.
Also add the sifted flour together with the baking powder and gently incorporate with a spatula.. In this case I used the gluten free all purpose flour blend by Schar, which I find very versatile and suitable for both sweet and savory. You can use your favourite all purpose flour as well.
Let's bake our gluten free soft baked donuts!
Transfer the mixture to a donut pan, previously buttered and floured . Fill in for about 2/3, considering that they will rise while baking. Bake in a preheated oven at 180°C for about 15/20. Do not let the top become too golden brown because these soft gluten-free donuts will be served … upside down!
Make sure the donuts have completely cooled down before gently removing them from the pan: help yourself with a flexible spatula or even a toothpick. Then, reverse them and decorate them with plenty of icing sugar. You can also dip them in a chocolate ganache if you feel really fancy!