I pancake integrali di albumi senza glutine sono ideali per una colazione golosa e nutriente. Serviteli con frutta fresca e un velo di sciroppo d'acero!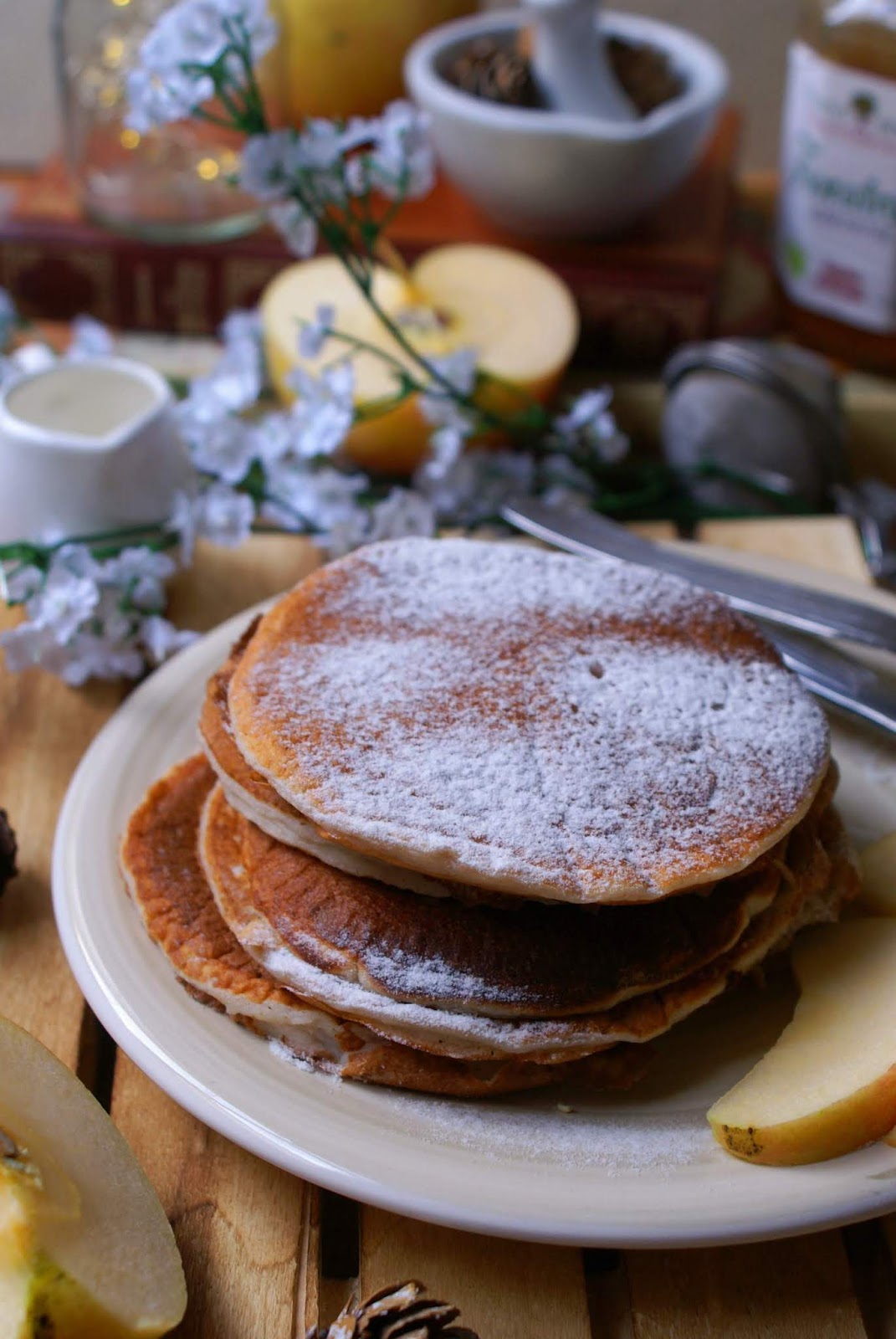 I pancake sono da sempre ideali per la colazione della domenica.
Per me lo sono particolarmente, perché il sabato a pranzo, a volte, si usa in famiglia preparare la carbonara e queste deliziose e morbide frittelline americane sono realizzate con quel che rimane dalla golosa preparazione del giorno prima: gli album d'uovo.
Da questo nasce la tradizione dei pancake integrali agli albumi senza glutine per iniziare al meglio l'ultimo giorno della settimana.
You will need:
50g of brown rice flour
30g of potato starch

Un vasetto di yogurt greco intero

Un tazzina da caffè di latte

Uno o due cucchiai di zucchero

, according to your taste
A teaspoon baking powder
The grated rind of one lemon

Tre albumi

, which can be replaced by two whole eggs
Beat the egg whites lightly or eggs with yogurt. Add excellent lemon zest, flour, sugar and baking powder. Stir and add the milk a little at a time, far enough to get a smooth consistency and not too race. You may not need the entire cup of milk, depending on the size of eggs adoperate.
Grease the bottom of a frying pan and heat it on the stove over medium heat. Before proceeding with the preparation, make sure the pan is very hot.
Cuociamo i nostri pancake integrali di albumi senza glutine

!

Pour a few tablespoons of dough in the center of the pan and if necessary to divide to form a helping diskette with the back of the spoon. Cook the pancake on one side until bubbles appear.

Gently, with a flat spatula and thin, scroll along the edges of the pancake in order to detach from the bottom. Slide the blade under the pancake and quickly rotate. Lasciate cuocere per altri due o tre minuti.

Continuate fino ad esaurire la pastella: con queste dosi dovreste ottenere sette o otto pancake.

Servite con miele, sciroppo d'acero, marmellata, crema di nocciole o quel che preferite.


Hey! Non tutto insieme!