This gluten free lemon pound cake is delicious and simple, made only with rice flour and potato starch and without gluten nor butter!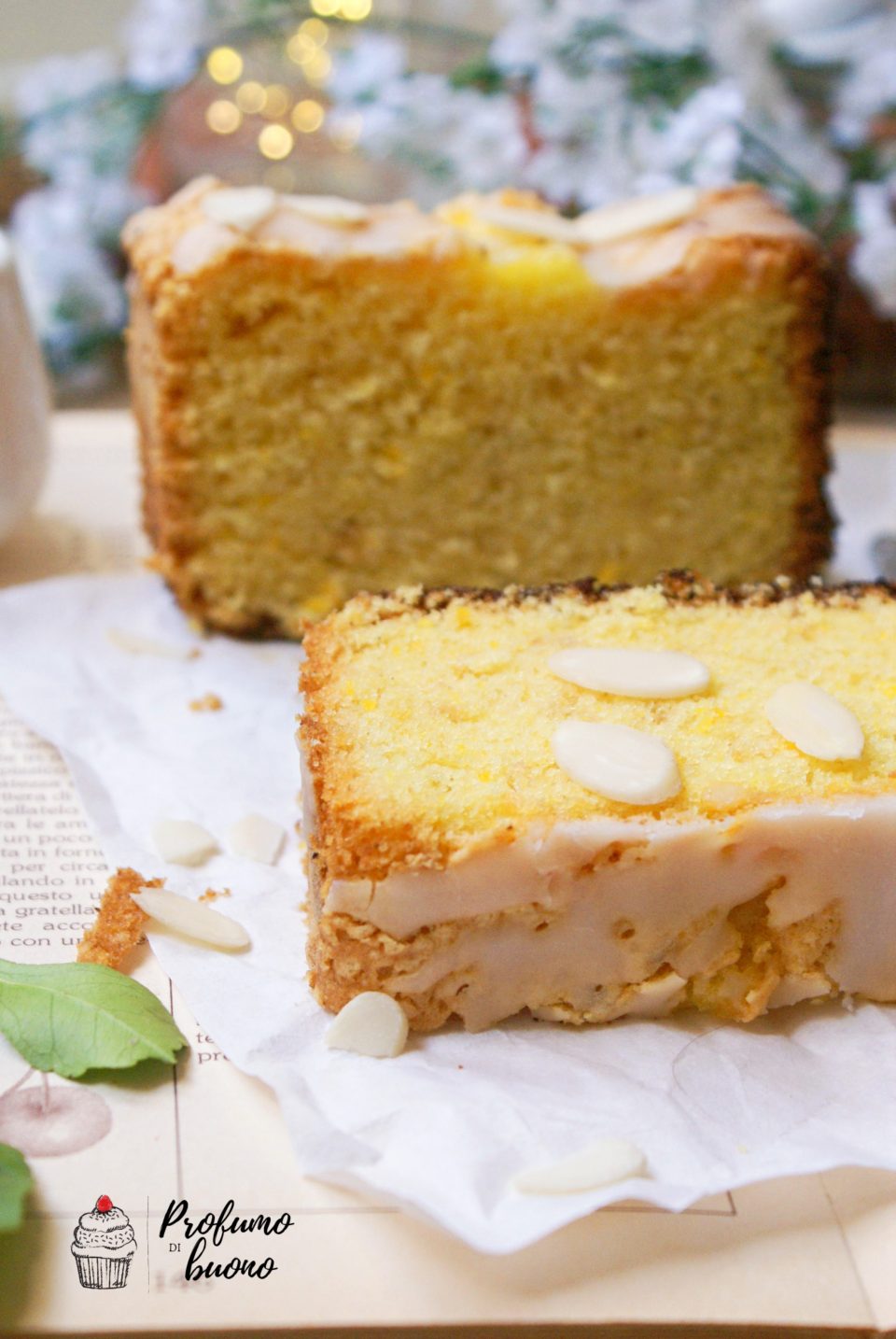 Usually, I decide when to bake a cake so that I can take a pic to the delicious little thing as a whole, before it is mercilessly attacked by someone in the house. Unfortunately, however, I don't always succeed and sometimes it is definitely too late, when only a couple of slices have left, even though only three hours have passed since I baked it.
In the past I would have given up setting up a nice set for my photo, but I think at this point that the short life of my poundcake is a sign of how delicious it is!
And I especially love this gluten-free lemon poundcake because it is moist, simple and fragrant, and yet baked without butter (which I don't particularly appreciate in sweet treats) and served with a tasty and crunchy glaze that will pleasantly surprise you as you taste it.
You will need:
80g of rice flour
80g of potato starch
160g of sugar
120g of vegetable oil
8g of baking powder
3 eggs
A tsp of vanilla extract
The zest of one lemon
A few drops of lemon juice
Icing sugar as needed
Let's bake this delicious gluten free lemon pound cake!
Separate the yolks from the whites and whip them with half the sugar until stiff peaks form. Set them aside.
Mix the egg yolks with the lemon zest and the remaining sugar. Pour in the oil, then add the sifted powders.
Fold in the whipped egg whites with movements from bottom to top, very gently, using a rubber spatula. Pour the mixture into a greased and floured baking pan and bake in a preheated oven at 180 degrees for about 40 minutes. If after about 20 minutes the surface starts to brown too much, cover it with aluminum foil trying to keep the oven door open for the shortest time possible.
Let's make the glaze
To make a perfect lemon glaze, which stays dense and does not disappear on the surface of the cake, just note those small tricks.
Start by placing a couple of tablespoons of powdered sugar in a bowl and add the lemon juice one drop at a time: I'm not kidding! Be very patient when adding the liquid, stirring constantly. Add lemon juice until the icing is white, dense but still a little bit runny.
Pour the icing on the cake only when it is completely cold, otherwise it will be absorbed and all your efforts will have been in vain (sigh!)
How to avoid getting glaze everywhere and, above all, all over the serving dish? You don't want to transfer your cake a thousand times from one surface to another because it's quite messy? The solution is very simple: make two narrow strips as long as your cake from a sheet of parchment paper. Lay the two strips on the sides of the serving dish and place the cake on top so that part of the paper is free on both sides. Pour your icing and wait for it to set. At this point, remove the parchment paper from the sides. Et voila: the cake is glazed and the dish is clean!