This Gluten free vegan pound cake is a rich, dense gluten free cake with no animal products! Serve it with jam or a spoonful on non-dairy ice cream!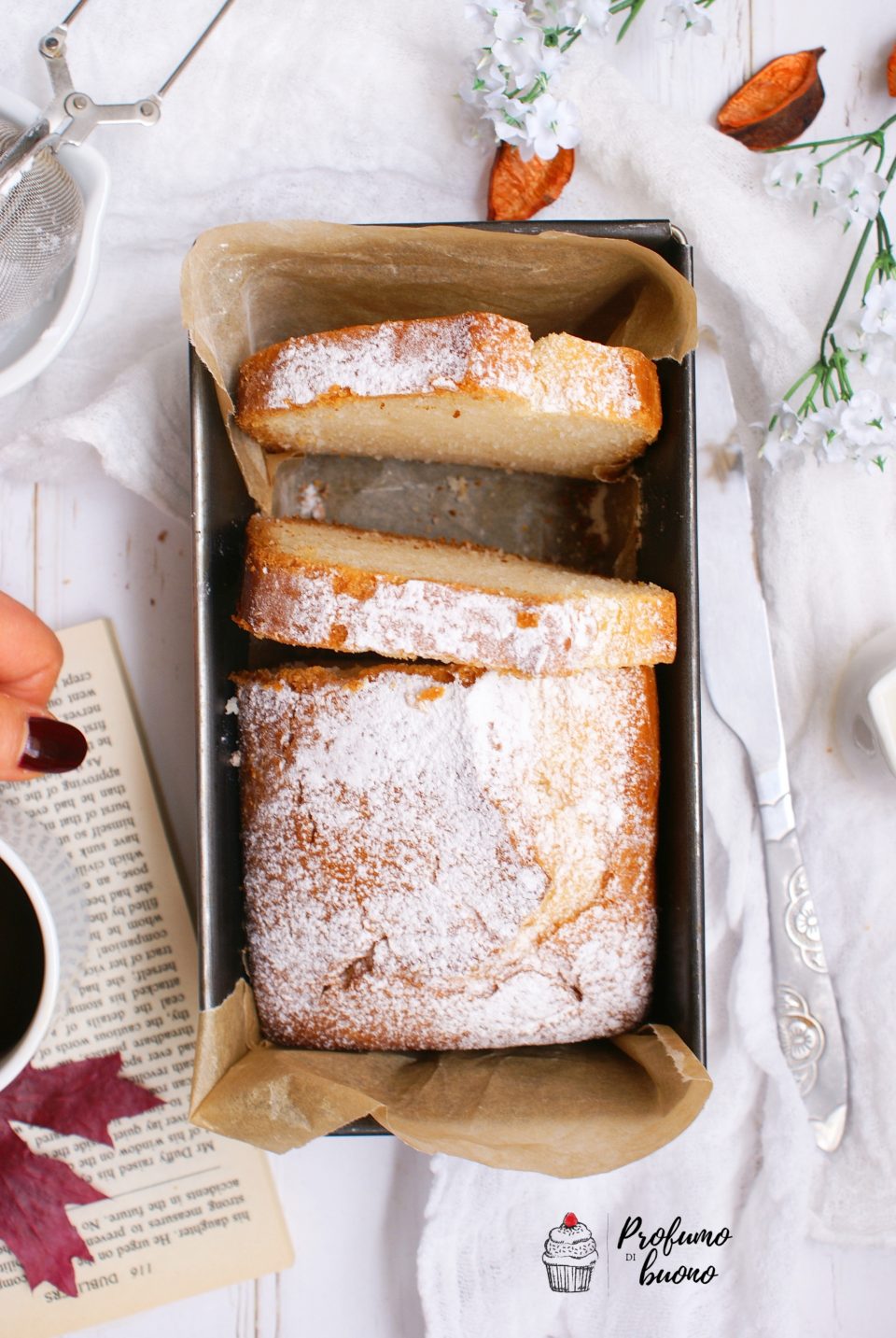 To me, baking a cake means expressing my spirit of sharing. We celiacs know how precious it is the joy that lies behind the gesture of sharing the same meal. But this small pleasure is often a dream even for lactose intolerant,poeple who are alergic to eggs or dairy and, why not, even to vegans.
Today at breakfast, we are all the same at the table. A slice of this soft gluten free vegan pound cake, a cup of good coffee and a sweet company.
You will need: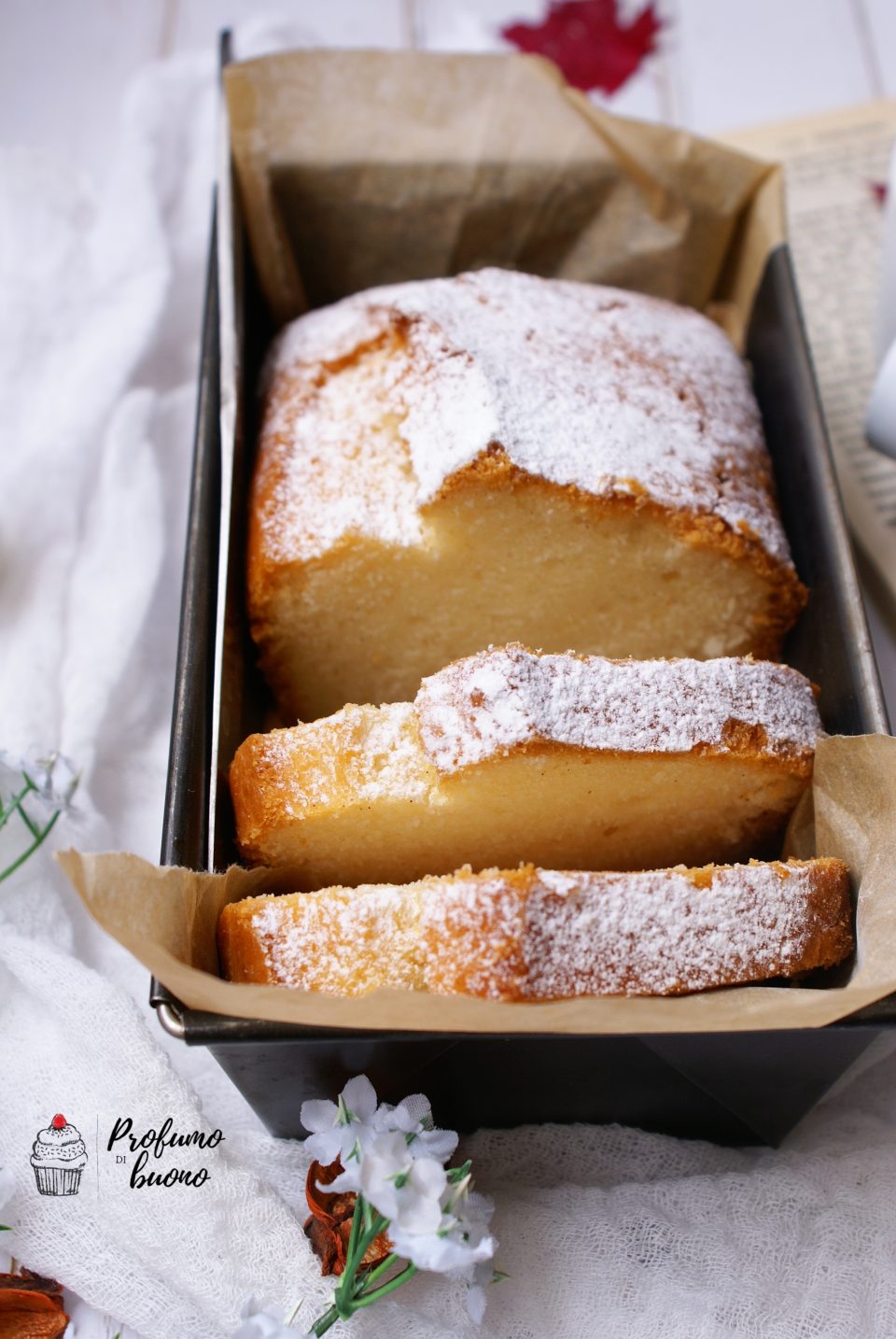 250g of non dairy yogurt
300g of all purpose gluten free flour
100g of vegetable oil
12g of baking powder
150g of sugar
60g non dairy milk
The zest and juice of half a lemon
A tsp of vanilla extract
A splash of rum
With an electric whisk, mix the yogurt with the vanilla extract, the lemon zest and rum to remove all the lumps, then pour in the oil and lemon juice. Add all the sieved powders, alternating with milk.
Transfer the mixture into a small, greased and lightly floured poundcake pan. Bake in preheated oven at 180 ° C for about 35/40 minutes.