Perché una raccolta di Ricette senza glutine con mix it
?
Perché
,
confesso
, I am particularly fond of this flour.
Questo piccolo sacchetto
giallo brillante
ha rappresentato molto per me nei primissimi tempi dopo la diagnosi di
celiachia
. Those times some' sweet and slightly' amari,
fatti finalmente di benessere e di salute
,
ma indubbiamente anche di amarezza e di difficoltà nell'adattamento alla mia nuova
,
scoperta
,
condizione
.
In quei tempi che ormai risalgono ad oltre dieci anni fa
,
la vita del celiaco era
molto
diversa da quella di oggi
.
Soprattutto
,
la possibilità di
scegliere
era estremamente ridotta ad un numero di alternative che potevano contarsi sulle dita di una mano
. Between these,
sicuramente campeggiava la Schar
,
e la mia mamma non aveva granché alternativa
,
nella speranza di preparare qualcosa che potesse addolcire il mio percorso nella celiachia
,
che rivolgersi a questa e ha sempre realizzato tante ricette senza glutine con mix it
.
Dati i risultati davvero strepitosi che era in grado di ottenere
,
ancora oggi a distanza di anni e malgrado la grande varietà di farine ancora sul mercato
,
per alcune preparazioni mi affido ancora a questa miscela semplice e versatile e i risultati sono ancora buonissimi
.
Certo
,
non straordinari come quelli della
mamma
…
ma ci accontentiamo
.
Perché usare mix it

! Schar?
Perché è versatile
,
relativamente poco costosa e perché il primo ingrediente è la farina di riso
,
per quello che può contare
.
Insomma non è molto diversa dalla
mixture of natural flour
che comporrei in casa
.
Cosa prepariamo

?
Ecco le mie ricette senza glutine con mix it
.
Se realizzate una delle mie ricette non dimenticatevi di mandarvi le vostre foto alla mia pagina
Facebook
o di taggarmi su
Instagram
:
condivido ciascuna delle vostre creazioni
!
Cakes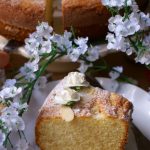 Soffice e golosa, senza olio né burro. Così buona che nessuno penserà sia senza glutine! Il profumo di questa torta non si può descrivere a parole.
Keep it going
Un classico della pasticceria austriaca, but without gluten! Una golosa torta al cioccolato e tanta marmellata di albicocche!
Keep it going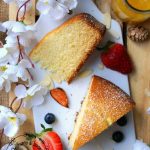 Un dolce soffice e profumato servito con una golosa crema all'arancia senza uova! Una torta leggera, delicatamente dolce, dalla trama soffice e il profumo di agrumi.
Keep it going