This gluten free orange cake with curd is the perfect sweet treat! Light and moist, with a delicious orange-y filling, perfect with your cup of afternoon tea!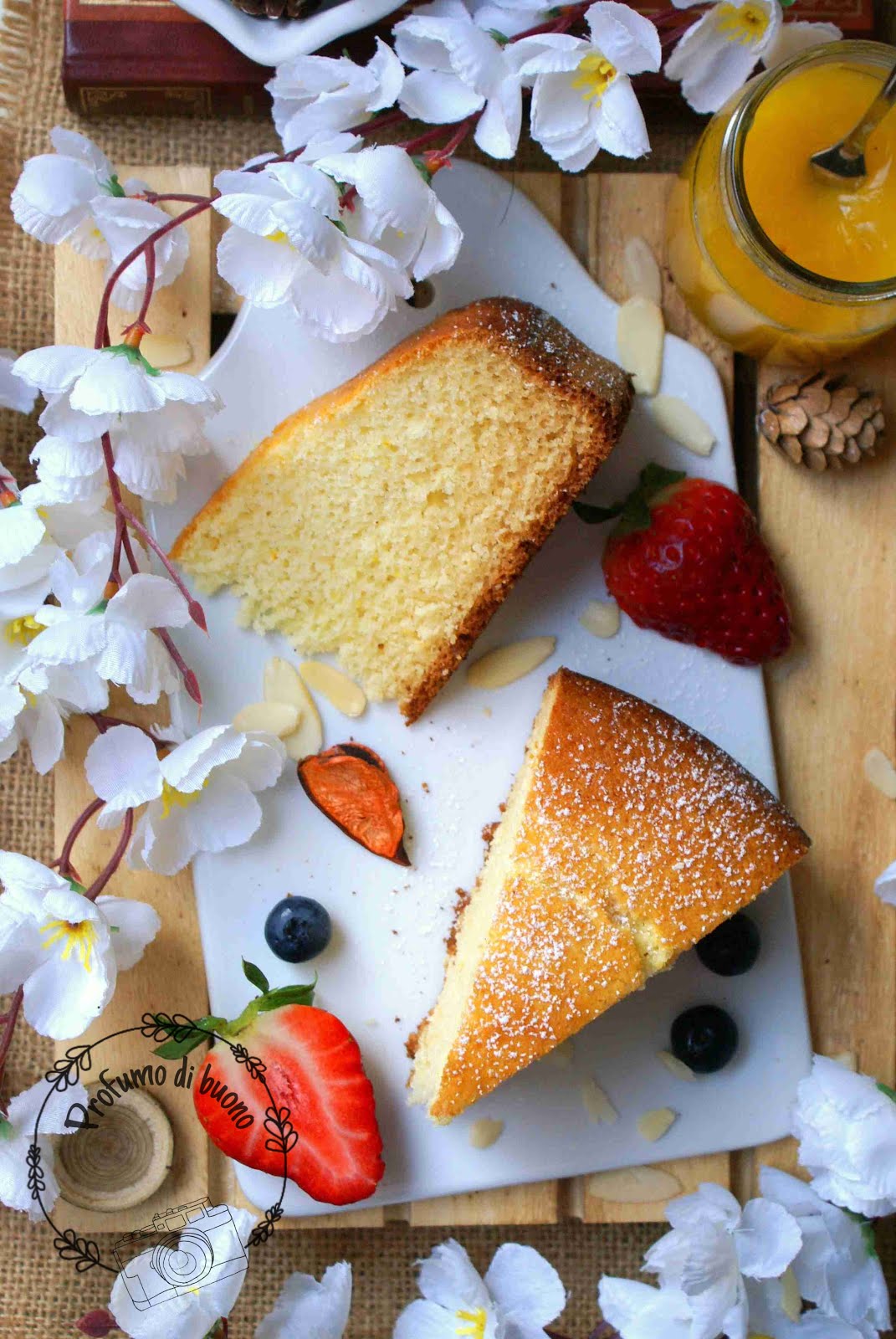 A light cake, delicately sweet, with a soft texture and the scent of citrus fruits. A simple and genuine sweet treat that you can enjoy for breakfast or along with your afternoon tea.
This gluten-free orange cake is soft, light and moist thanks to the delicious orange curd in the middle!
Just, good!
You will need
Let's bake this gluten free orange cake with orange curd
4 eggs
170g of sugar
350g of gluten free all purpose flour
16g of baking powder
A tsp of vanilla extract
80g of vegetable oil
150

mlof milk

The zest of one orange
Whip the eggs with the sugar and the orange peel for at least ten minutes, until you get a frothy and pale mixture. Pour il while whisking. Add the sieved powders a little bit at a time, alternating with the milk.
Pour the mixture into a cake pan with a diameter of 22 cm, already greased and floured, and bake in a preheated oven at 180 ° for about 30/35 minutes.
And now… the filling!
The juice of one orange

2 tbsp of sugar
1

tbsp of corn starch
Melt the sugar and the cornstarch in cold orange juice, then bring to low heat, stirring constantly until the cream has thickened, assuming a spreadable consistency.
When the cake is very cold, cut it into two layers and spread the custord over the bottom one while it is still warm. Lightly press the upper layer to make it adhere and to spread the filling evenly. Sprinkle with icing sugar and serve with fresh fruit and a cup of tea. Nobody will be able to tell it's gluten free!