These Gluten free chocholate chips mini cakes are fragrant ad soft, so tasty and full of delicious and crunchy milk chocolate chunks!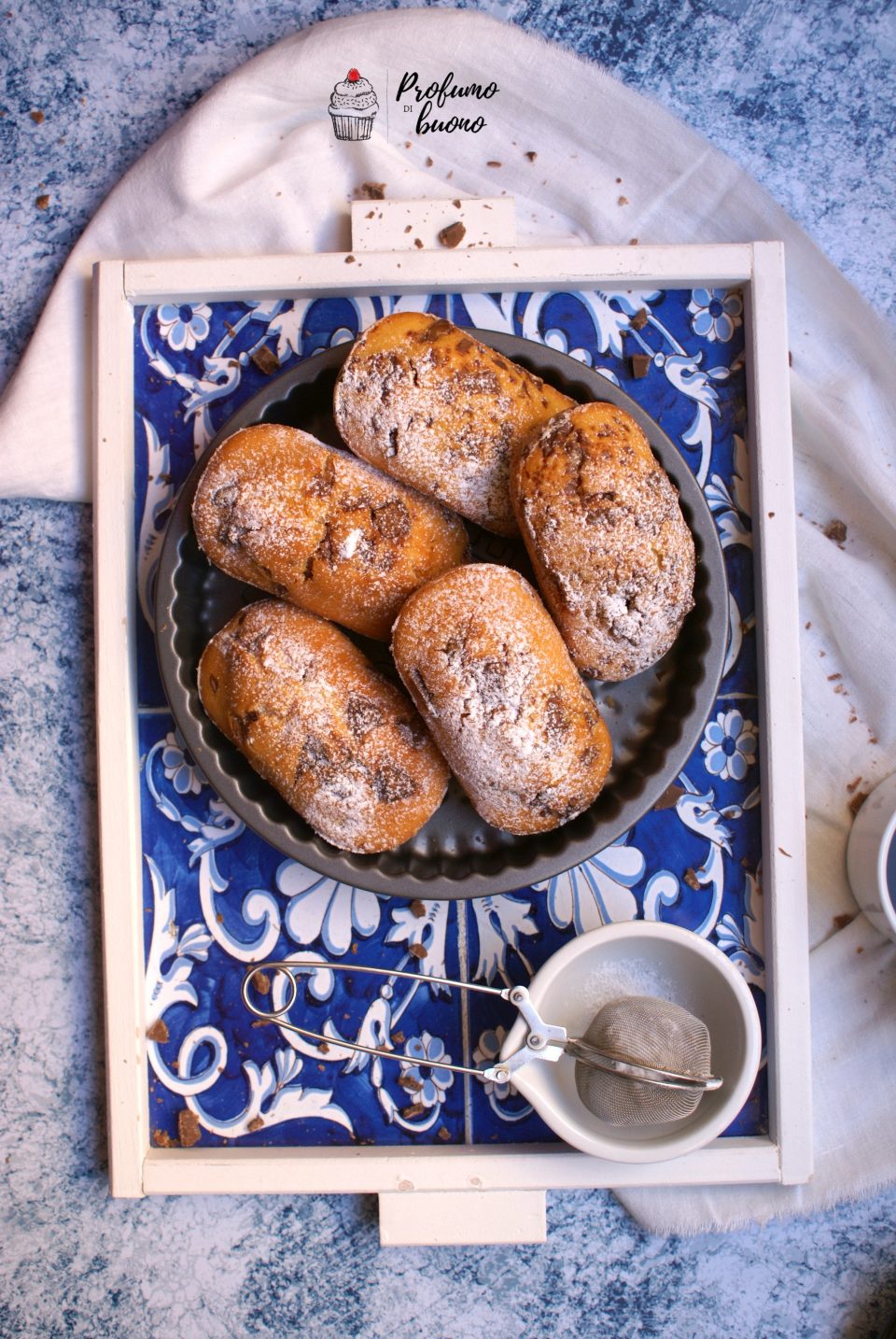 They are ready to enjoy in no time: turn on your oven because this Sunday's breakfast is very tasty! These gluten free chocolate chips mini cakes have also been very popular with non-celiacs too, and are absolutely perfect for dipping in milk or cappuccino because they have a compact texture that does not crumble.
You will need:
2 eggs
125

g of plain yogurt

90g of melted butter
100g of sugar
250g of all purpose gluten free flour,

sieved

10g of baking powder,

sieved

40

g of milk chocolate chunks

A tsp of vanilla extract
Whisk the eggs with the sugar, then add the melted butter and the yogurt. Stir in the sifted flour together with the baking powder and the vanilla extract.
Transfer the batter into a mini pound cakes pane lined with paper cups (or if you don't have those special mini pound cakes paper cups, just butter and flour the pan) and bake in a preheated oven at 180°C for about 25/30 minutes.