This post is also available in:

Italiano (Italian)
These Gluten free lemon squares are soft and delicious little sweet treats that happen to be also dairy free. So moist and lemony!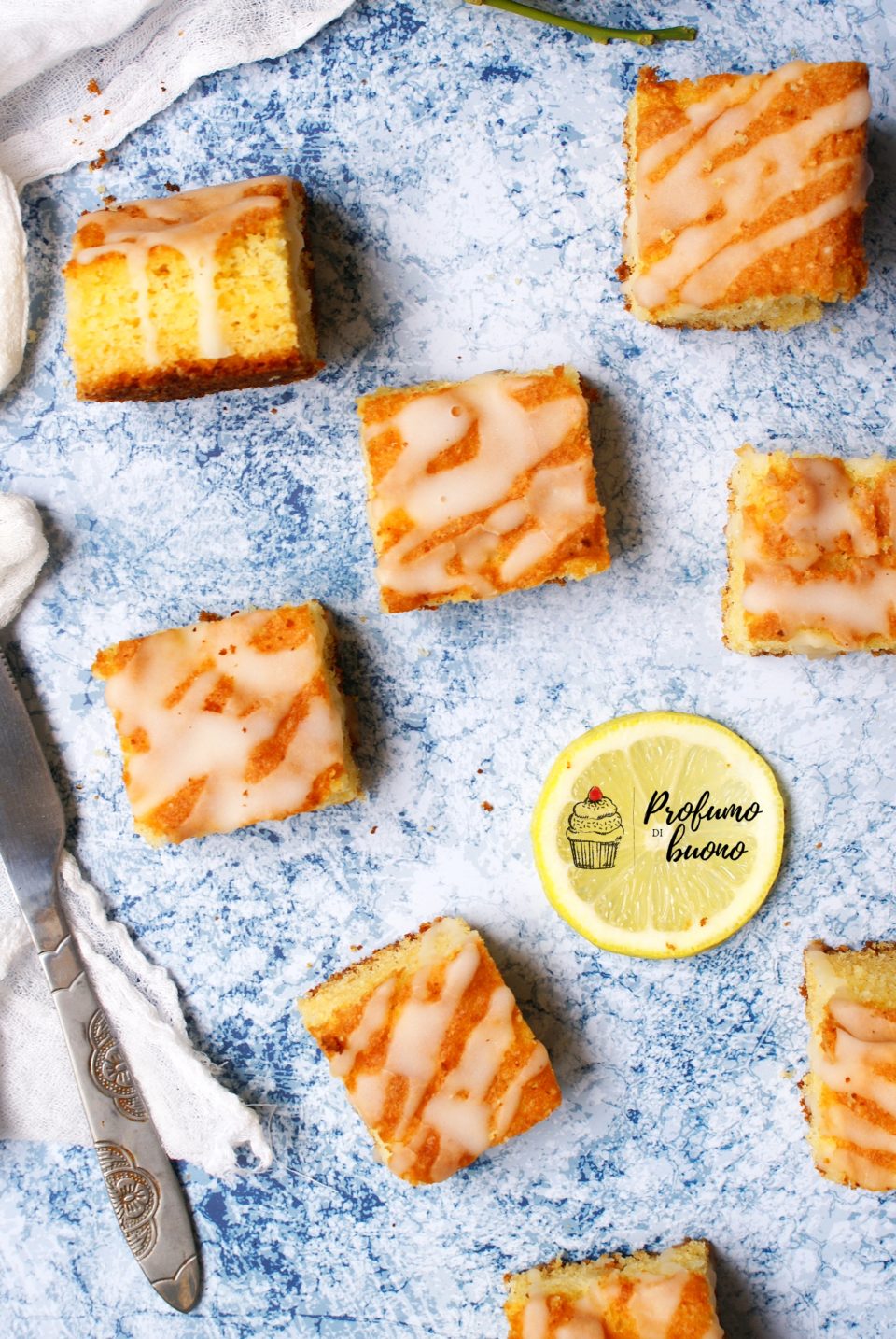 These small gluten free lemon squares are very lovely sweet treat, ideal for enriching a cabaret of desserts or a buffet, but also suitable for breakfast or a sweet snack. They are so easy to prepare, without dairy products and therefore also suitable for all my intolerant friends out there!
You will need:
3 eggs
150g of sugar
100g of vegetable oil
200g of gluten free all purpose flour
A tsp of vanilla extract
The zest and juice of one lemon
12g of baking powder
Powdered sugar as needed
Whisk the eggs with the sugar, vanilla and lemon peel until the mixture is frothy and pale. Pour the oil a little bit at a time while continuing to whisk.
Add the sifted flour together with the baking powder, then transfer the mixture into a square cake pan for brownies and bake in a preheated oven at 180°Cfor about 30/35 minutes.
When the cake is completely cold, remove it from the pan and cut into 16 cubes.
Mix a couple of tablespoons of icing sugar with a few drops of lemon juice: the mixture should be thick, but still runny enough to be poured, and completely matt. Pour the icing on your gluten free lemon squares to decorate them, then let it dry completely before serving.