This post is also available in:

Italiano (Italian)
This gluten free chiffon cake is soft and delicious, with a very delicate favour and an airy texture to it. So incredibly moist!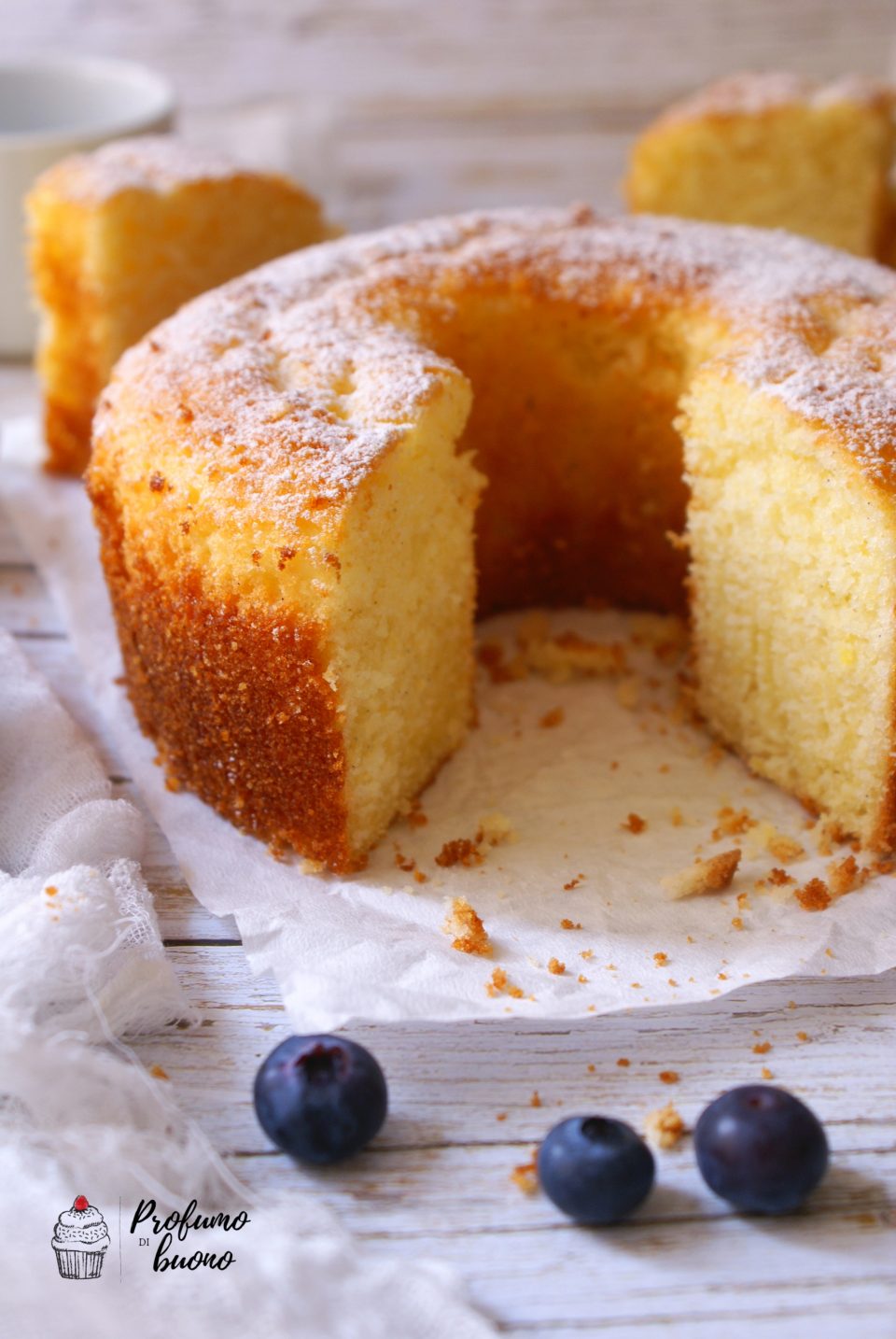 Gluten free chiffon cake is a sweet treat which is very easy to put together, yet very soft, fragrant and simply delicious! This bundt cake is ideal for breakfast, but can be dressed up to become an elegant and refined dessert. You can serve it with pastry cream or a delicious lemon icing.
You will need:
4 eggs
150g of sugar
200g of gluten free all purpose flour
10g of baking powder
50ml of lemon juice
100ml of water
80ml of vegetable oil
The zest of one lemon
Beat the egg whites until stiff with a teaspoon of lemon juice and set aside.
Mix the egg yolks with the sugar and the lemon zzest, then pour in the oil, the remaining juice and the water. Stir in the sifted flour together with the baking powder and mix just enough to remove the lumps.
With a spatula, gently incorporate the whipped egg whites with movements from the bottom upwards.
Pour the mixture into a small chiffon cake tin and bake in a preheated oven at 160°C for about 50/55 minutes.