This post is also available in:

Italiano (Italian)
The gluten free soft tart is a fresh and delicious dessert, ment to be filled with your favorite cream. This is filled with a delicous cream cheese frosting and fresh fruit.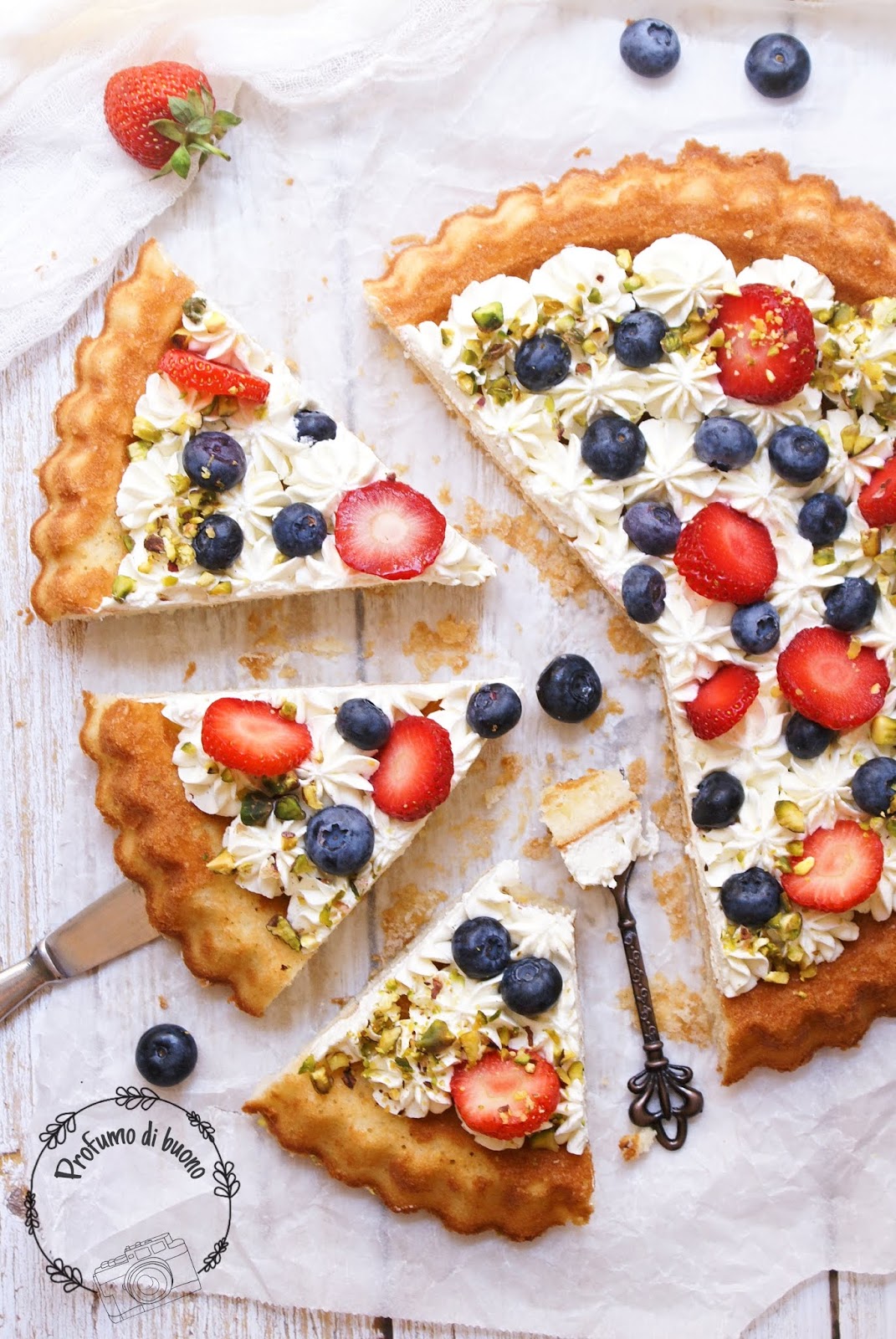 Brace yourself and endure the infernal temperature of your kitchen during the ten minutes of baking.
Trust me.
The result is a delicate, elegant, colorful and very fresh dessert.
This gluten free soft tart is a dessert to be enjoyed during warm summer evenings, teaspoon after teaspoon, in which the soft base, the velvety cream and the crunchiness of the pistachios met in a classic, yet original, combination.
You will need:

Let's bake the base for this delicious gluten free soft tart! (Thank you Vane for the recipe!)
2 eggs
100g of sugar
100g of milik
70g dof vegetable oil
150g gluten free all purpose flour
A tsp of baking powder
A tsp of vanilla extract
…And now, the filling!
100g of cream cheese
200ml whipping cream
2 tbsp of sugar
A tsp of vanilla extract
Start with the preparation of the base: whisk the eggs with the sugar and the vanilla extract until the mixture is frothy, then add the oil. Stir in the sifted flour together with the baking powder, alternating with the milk. Transfer to the buttered and floured mold and bake at 180 ° for about 10-15 minutes.
This mold is specifically called "stampo furbo".
While waiting for the cake to cool completely, proceed with the filling.
Whip the cold cream and cream cheese with the sugar and vanilla extract. Refrigerate until ready to serve.
When the cake is completely cool, turn it over right on the serving dish and decorate with the cream, using a pastry bag.
Decorate with fresh fruit and something crunchy on top: pistachios, hazelnuts, almonds or even chocolate chips will be perfect!