This post is also available in:

Italiano (Italian)
Cream cheese and tomatoes vegetarian frittata roll is a refreshing, nutritious and gluten free main course which is also perfect for school lunch!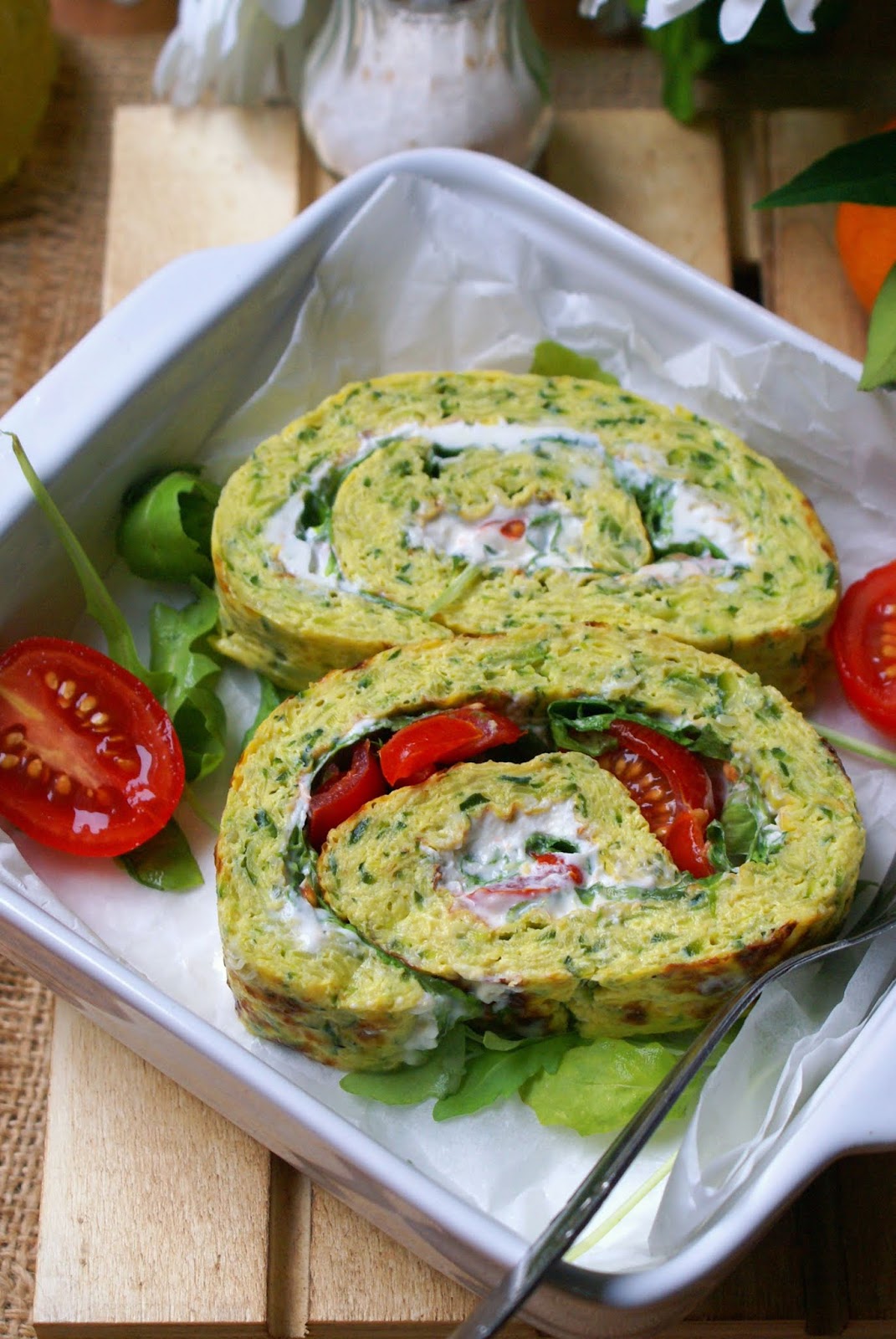 If I think there was a period in my life where I hated eggs, it seems crazy to me. So versatile, nutritious and easy to make in so many different ways!
For example, when I organize a buffet or a dinner with friends, the cream cheese and tomatoes frittata roll is a must: its bright colors, the creamy and refreshing filling make it a very appreciated finger food.
And for those who like to meal prep, it's really convenient to make it in advance! After a few hours in the refrigerator it is, in some way, even better.
You will need:
8 eggs
250g of cream cheese
5 zucchini
A pinch of baking soda
A handful of tomatoes
200g of spinach or you favourite greens
Let's bake the base for our cream cheese and tomatoes frittata roll!
First, prepare the base. Grate the courgettes finely and let them drain in a colander with a pinch of salt.
Breake the eggs in a bowl: do not be alarmed by the large amount of eggs, because the result is a rather large frittata roll that has been shared, for dinner, between six very hungry people. Add the well-drained zucchini, salt and baking soda.
Line a baking tray with wet and squeezed parchment paper. Spread a little olive oil and pour the egg mixture. Bake at 180 degrees for about 20 minutes or until the dough has thickened. It doesn't have to brown too much. When it is ready, take it out of the oven and turn the pan on a sheet of parchment paper. With the help of the paper, roll the frittata and let it rest.
When the frittata is cold, unroll it. Spread the cream cheese evenly, then the lettuce or spinach leaves and the sliced ​​cherry tomatoes. Roll up the frittata again and place it in the refrigerator until ready to serve.
Tips and tricks!
The frittata roll is extremely versatile and can be adapted to your tastes and preferences. Try enriching the frittata roll with grated carrots or replacing the filling with a mixture of fresh creamy or spreadable cheese, a handful of boiled spinach and a grated Parmesan!